3 min read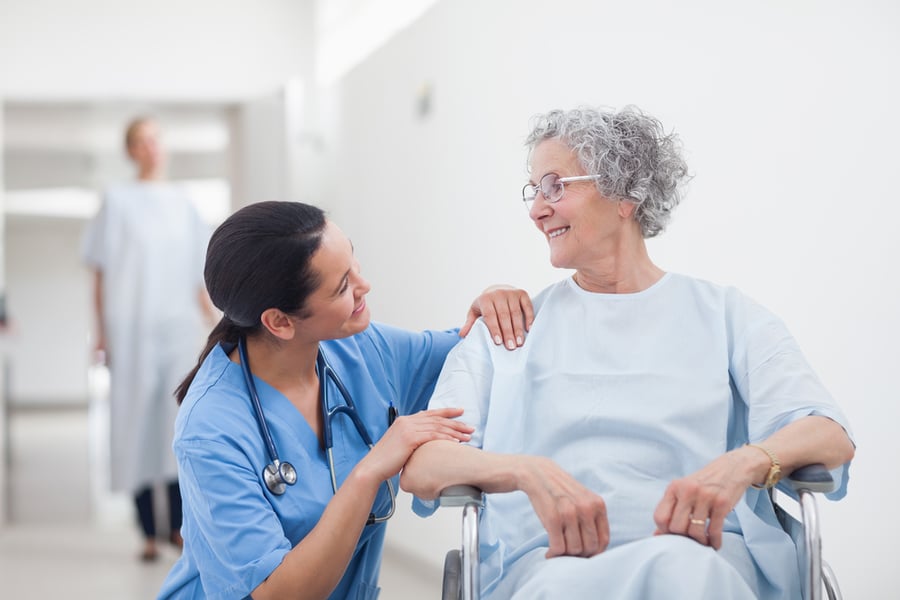 Identification, Treatment of UTIs Can Have Life-and-Death Consequences
The identification and treatment of urinary tract infections (UTIs), especially those caused by the ESBL-producing Enterobacteriaceae family of bacteria that are hard to treat with antibiotics, can have life-and-death consequences.
"Antibiotic-resistant bacteria and fungi cause more than 2.8 million infections and 35,000 deaths in the United States each year," said the Centers for Disease Control and Prevention (CDC) in 2019. "That means, on average, someone in the United States gets an antibiotic-resistant infection every 11 seconds and every 15 minutes someone dies."
UTIs Increasingly in the Infection Crosshairs
UTIs are increasingly in the infection crosshairs, especially those arising from patients in healthcare settings such as hospitals, nursing homes, and long-term care facilities.
Medical Laboratory Observer says that UTIs can involve any part of the urinary system, including the lower urinary tract – urethra (urethritis) and bladder (cystitis) – and the upper urinary tract – ureters (ureteritis) and kidneys (pyelonephritis).
"Urinary tract infections are a troubling and increasingly dangerous condition treated by physicians from a number of specialties, including urology," said the American Urological Association (AUA) . "The landscape of diagnosis and management is changing as new resistance patterns emerge."
The AUA says that UTIs are a significant health problem in both community and hospital-based settings, including:
150 million UTIs occur yearly worldwide, accounting for $6 billion in healthcare expenditures
UTIs account for 1.8 million office visits per year for Medicare beneficiaries, age 65 or older
In healthcare settings approximately 40 percent of all nosocomial infections (those that generally develop 48 hours or later after admission) are UTIs
There are more than 1 million catheter-associated UTIs each year in the U.S., up to 40 percent of hospital gram negative bacteremia each year originate with UTIs.
ESBL-Producing Bacteria: Can Lead to Germ-Resistant Death
The CDC says that extended-spectrum beta-lactamase (ESBL)-producing Enterobacteriaceae are one of the leading causes of death from resistant germs, and that they make UTIs harder to treat, especially in women, and could undo progress made in hospitals if allowed to spread there.
ESBL-producing gram-negative bacteria have built-in abilities to find new ways to be resistant and can pass along genetic materials that allow other bacteria to become drug-resistant as well.
"Gram-negative bacteria cause infections including pneumonia, bloodstream infections, wound or surgical site infections, and meningitis in healthcare settings. Gram-negative bacteria are resistant to multiple drugs and are increasingly resistant to most available antibiotics," said the CDC.
Gram-negative infections include those caused by Klebsiella, Acinetobacter, Pseudomonas aeruginosa, and E.coli as well as many other less common bacteria.
One study found 59 different ESBL-carrying organisms on a sample of 1,436 environmental surfaces in a hospital setting including:
Klebsiella (33.9 percent)
Enterobacter (20.3 percent)
Pantoea (15.3 percent)
Citrobacter (13.6 percent)
Laboratory Tests for Detecting Drug Resistance
The CDC is collaborating with laboratory institutions to identify and recommend laboratory tests for the accurate detection of carbapenemase-mediated resistance.
The carbapenems class of antibiotics (Imipenem, Meropenem, Ertapenem, and Doripenem) are the treatment of choice for ESBL-producing Enterobacterales because of their resistance to many cephalosporin and penicillin antibiotics.
Testing is key to the identification and treatment of such infections.
"The performance of antimicrobial susceptibility testing by the clinical microbiology laboratory is important to confirm susceptibility to chosen empirical antimicrobial agents, or to detect resistance in individual bacterial isolates," said a medical study.
WiseDX UTI Panels Can ID Bacteria, Fungi and Antibiotic Resistance Markers
Wise DX UTI test panels can identify a variety of bacteria, fungi, and antibiotic resistance markers, which can aid physicians in treatment of patients.
Bacteria that can be identified include:
Acetinbacter Baumannii
Citrobacter Freundii
Enterobacter Aerogenes
Enterobacter Cloacae
Enterococcus Faecalis
Enterococcus Faecium
Escherichia Coli
Haemophilus Ducreyi
Klebsiella Oxytoca
Klebsiella Pneumoniae
Morganella Morganii
Proteus Mirabilis
Proteus Vulgaris
Pseudomonas Aeruginosa
Staphylococcus Aureus
Staphylococcus Epidermis
Staphylococcus Haemolyticus
Staphylococcus Lugdunesis
Staphylococcus Saprophyticus
Streptococcus Algalacliae
Ureaplasma Urealyticum
Fungi that can be identified include:
Candida Albicans
Candida Glabrata
Candida Parapsilosis
Candida Tropicalis
Antibiotic resistance markers that can be identified include:
ampC

blaSHV-5

blaOXA-48

CTX-M Group 1

KPC

IMP-1

ermA

ermB

ermC

mecA

QnrA

QnrB

tetM

VanA

VanB

VanC

"Fast, robust and affordable antimicrobial susceptibility testing (AST) is required, as roughly 50 percent of antibiotic treatments are started with wrong antibiotics and without a proper diagnosis of the pathogen," said a medical study published in 2020. "It is important to identify the etiological pathogen and to differentiate between viral and bacterial infections, to identify the antimicrobial resistances in microbes, and to find out which antimicrobial agent should be used for the cure."
Treating Less Severe UTI Infections
A medical study released in March 2022 in the "Open Forum Infectious Diseases" publication says that "severe infections caused by ESBL Enterobacterales are often treated with carbapenems, but optimal treatment for less severe infections such as UTIs is unclear."
The CDC 2019 Antimicrobial Resistance Threat Report found 197,400 ESBL-producing Enterobacterales isolates are identified each year in the United States, an increase from 131,900 identified in 2013.
"Due to resistance to many cephalosporin and penicillin antibiotics, the treatment of choice for ESBL-producing Enterobacterales is often a carbapenem. However, increased use of carbapenems may be associated with both increased cost and the emergence of carbapenem-resistant Enterobacterales (CRE)," said the medical study. "To slow the growing resistance to carbapenems, safe and effective carbapenem-sparing treatment regimens are being evaluated."
UTI treatment with noncarbapenem beta-lactam (NCBL) can include ceftriaxone, cefepime, and piperacillin-tazobactam.
The medical study, led by Daniel T. Anderson, antimicrobial stewardship pharmacist at Augusta University's Medical College of Georgia, concluded that patients treated with NCBLs had similar lengths of stay, higher rates of culture clearance, and shorter durations of antibiotic therapy compared to patients treated with carbapenems, suggesting that "treatment for ESBL UTIs should not be selected solely based on phenotypic resistance."
In the end, everything circles back to timely testing.
"By providing patients with a timely diagnosis and tailored antibiotic therapies, healthcare providers cannot only improve patient care but also contribute to antibiotic stewardship," said a study published in November 2021.
Subscribe to email updates
Recent posts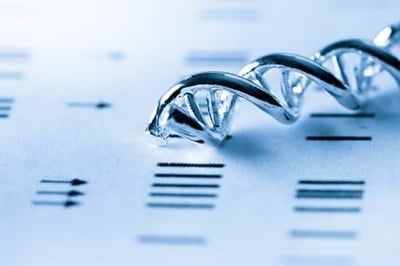 Related Articles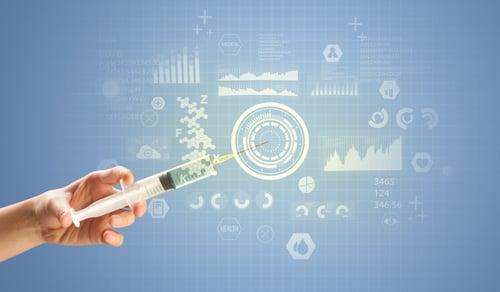 The U.S. Food and Drug Administration approved earlier this month the first vaccine for respiratory syncytial virus (RSV), a highly contagio...
Read More
Topics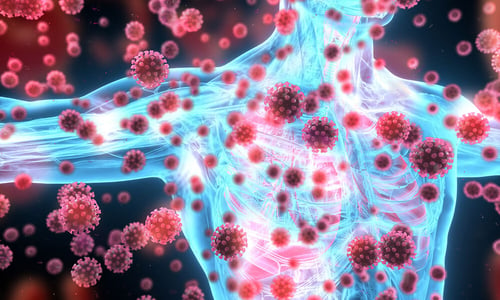 Recent advances in genetic testing, specifically genome-wide association studies (GWAS), are helping medical researchers to develop better s...
Read More
Topics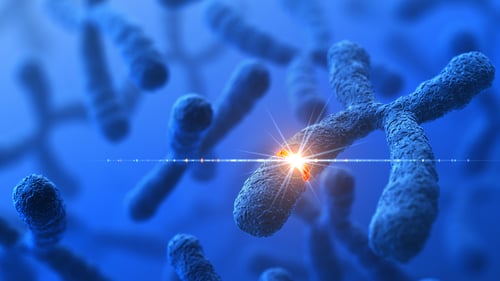 Even though kidney diseases are a leading cause of death in the United States, approximately 90 percent of the estimated 37 million American...
Read More
Topics