4 min read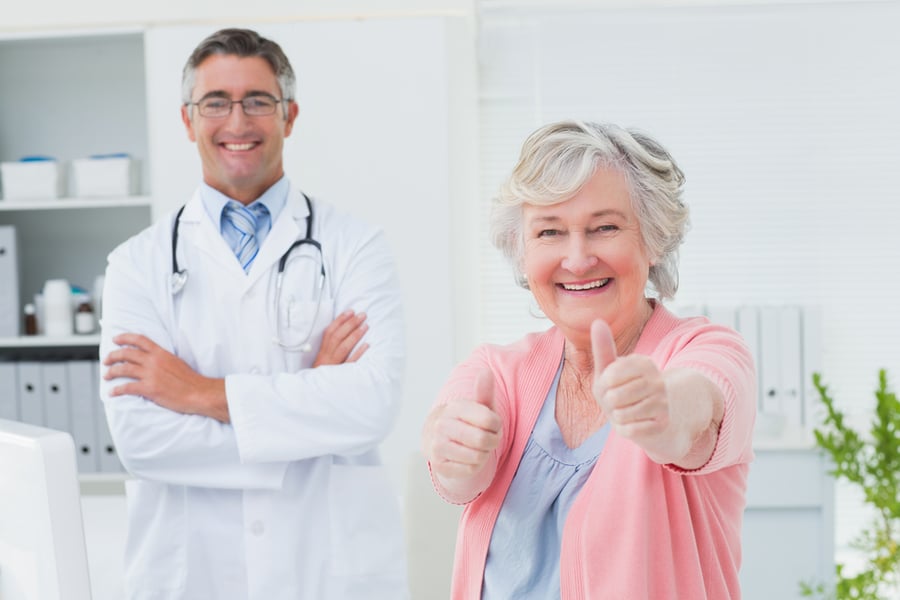 Medicare: By the Numbers
Medicare, the federal health insurance program for people who are 65 or older as well as certain younger people with disabilities, was the second largest program in the federal budget last year, behind only Social Security.
The $800+ billion entitlement program under the Centers for Medicare & Medicaid Services (CMS) covered 63.8 million Americans in 2021, including 55.5 million aged 65 and older, and 8.3 million disabled, according to the 2022 Medicare Trustees Report.
Medicare Second Only to Social Security in Budget Size
In the proposed Budget of The U.S. Government for Fiscal Year 2022, Medicare is slated for $766 billion, slightly more than defense ($756 billion) and less than Social Security ($1.135 trillion).
Total Medicare expenditures in 2021 were $839.3 billion, and total income was $887.6 billion, which consisted of $882.3 billion in non-interest income and $5.3 billion in interest earnings.
Medicare assets held in special issue U.S. Treasury securities increased by $48.3 billion last year to $325.7 billion.
History of Medicare: Program Started in 1965
While Social Security started in 1935, Medicare is not a program with Great Depression roots, but dates to 1965.
On July 30, 1965, President Lyndon B. Johnson signed into law legislation that established the Medicare and Medicaid programs.
Fun fact: The very first Medicare recipients were former President Harry Truman and his wife Bess.
"Though Medicare and Medicaid started as basic insurance programs for Americans who didn't have health insurance, they've changed over the years to provide more and more Americans with access to the quality and affordable health care they need," says the CMS.
The original Medicare legislation included Part A (Hospital Insurance) and Part B (Medical Insurance).
In 1972, Medicare was expanded to cover the disabled and people with end-stage renal disease (ESRD) requiring dialysis or kidney transplant, as well as people 65 or older who select Medicare coverage.
In 2003 the Medicare Prescription Drug Improvement and Modernization Act of 2003 (MMA) added private health plans approved by Medicare, the so-called Part C or Medicare Advantage Plans.
The MMA also added Part D, optional prescription drug benefits under Medicare, which went into effect in 2006.
Medicare: Understanding Parts A, B, C & D
The Medicare program is broken down into four parts: A, B, C, & D.
The different parts of Medicare help cover specific services:
Medicare Part A (Hospital Insurance): Part A covers inpatient hospital stays, care in a skilled nursing facility, hospice care, and some home health care.


Medicare Part B (Medical Insurance): Part B covers certain doctor's services, outpatient care, medical supplies, and preventive services.


Medicare Part C (Medicare Advantage Plan): Offered by private companies approved by Medicare, these plans will provide all your Part A and Part B coverage. Some plans may offer extra coverage such as vision, hearing, dental, and/or health and wellness programs. Most include Part D coverage as well.


Medicare Part D (Prescription Drug Coverage): Helps cover the cost of prescription drugs (including many recommended shots or vaccines).
Paying Medicare Premiums
Most people don't pay a monthly premium for Part A if they (or their spouse) paid Medicare taxes while working for a certain amount of time.
For those that don't qualify for premium-free Part A, they can purchase it:
Premiums cost $499 each month for 2022 ($506 in 2023) if you paid Medicare taxes for less than 30 quarters


Premiums cost $274 each month for 2022 ($278 in 2023) if you paid Medicare taxes for 30-39 quarters
Everyone pays a monthly premium for Part B:
Most people pay the standard Part B premium which is $170.10 in 2022 ($164.90 in 2023)


If your modified adjusted gross income as reported on your IRS tax return from 2 years ago is above a certain amount, you will pay the standard and an Income Related Monthly Adjustment Amount (IRMAA) – an extra charge added to your premium


IRMAA kicked in for individuals in 2022 with an adjusted gross income of more than $91,000 and married couples filing joint tax returns with incomes of more than $182,000


o Individuals ($91K-$114K); Married file jointly ($182K-$228K): $68
o Individuals ($14K-$142K); Married file jointly ($228K-$284K): $170.10
o Individuals ($142K-$170K); Married file jointly ($284K-$340K): $272.20
o Individuals ($170K-$500K); Married file jointly ($340K-$750K): $374.20
o Individuals ($500K-plus); Married file jointly ($750K-plus): $578.30
Medicare Advantage Plan (Part C) premiums, as well as deductibles, copayments, coinsurance and out-of-pocket limits, all vary plan. Some plans help pay all or part of your Part B premium (sometimes called a Medicare Part B premium reduction).
Part D drug coverage varies by plan, and like Part B, has surcharges for those making over certain income levels.
Original Medicare (Parts A and B) have deductibles and not all health care services and supplies are covered.
Some opt for Medicare Supplement Insurance (Medigap) which can help pay some of the remaining health care costs, like copayments, coinsurance, and deductibles. Some Medigap policies also cover services that Parts A and B don't cover, like emergency medical care when you travel outside of the U.S.
More Medicare Program Facts
Here are some more Medicare program facts from Retired Guide:
14 percent of Medicare beneficiaries are under the age of 65


49 percent of Medicare beneficiaries are ages 65 to 74


26 percent of Medicare beneficiaries are ages 75 to 84


11 percent of Medicare beneficiaries are age 85+


96 percent of Medicare beneficiaries are satisfied with their general care


42 percent of beneficiaries report they wait less than a week for a doctor's appointment


71 percent of Medicare beneficiaries do not compare plans during open enrollment


There were 2.8 million new Medicare enrollees in 2021


82 percent of Medicare beneficiaries live in urban metro areas


74 percent of those enrolled in Original Medicare are also enrolled in Medicare Part D for prescription drug coverage


2022 Medicare Funding and What It Covers by Category:
o Hospital Care: $394.4 billion (42.8 percent)
o Physician and Clinical Services: $223.3 billion (24.2 percent)
o Prescription Drugs: $143.2 billion (15.5 percent)
o Home Health: $54.3 billion (5.9 percent)
o Nursing Care Facilities: $49.8 billon (5.4 percent)
o Other Professional Services: $37.6 billion (4.1 percent)
o Other Health and Equipment Expenses: $19.9 billion (2.2 percent)
The top three services received by beneficiaries:
o Blood Pressure Screenings: 96 percent
o Prescriptions: 93 percent
o Doctor Visits: 89 percent
The five most common chronic medical conditions beneficiaries are treated for:
o High Blood Pressure (57 percent)
o High Cholesterol (49 percent)
o Arthritis (34 percent)
o Diabetes (27 percent)
o Heart Disease (27 percent)
Open enrollment for 2023 Medicare runs through Dec. 7, 2022. During this annual open enrollment period, beneficiaries can review and change their Medicare coverage options, from Medicare Advantage and prescription drug plans to Original Medicare.
Subscribe to email updates
Recent posts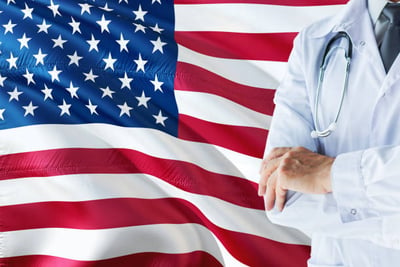 Related Articles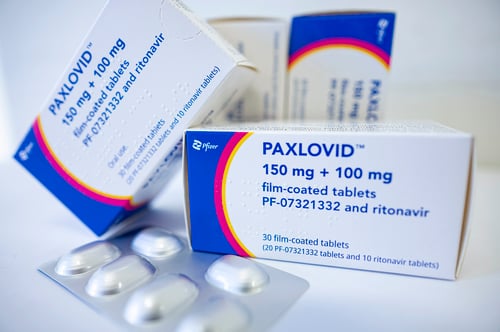 Two high profile COVID-19 rebound cases after Paxlovid treatment this summer have put the phenomenon – which could affect approximately 5 pe...
Read More
Topics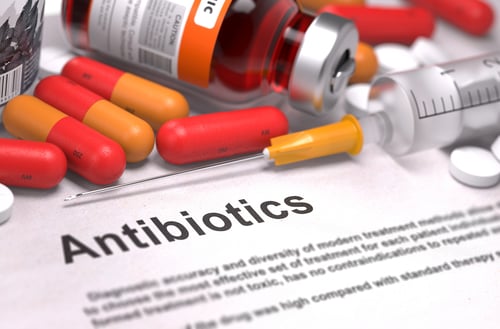 Americans' use of prescription drugs has skyrocketed in the last decade as about 2 in 3 U.S. adults increasingly take advantage of the 20,00...
Read More
Topics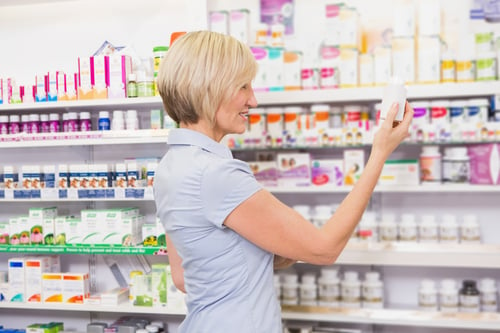 Five of the most prescribed drugs in America all treat different medical conditions but they have one thing in common – they are used by mil...
Read More
Topics