4 min read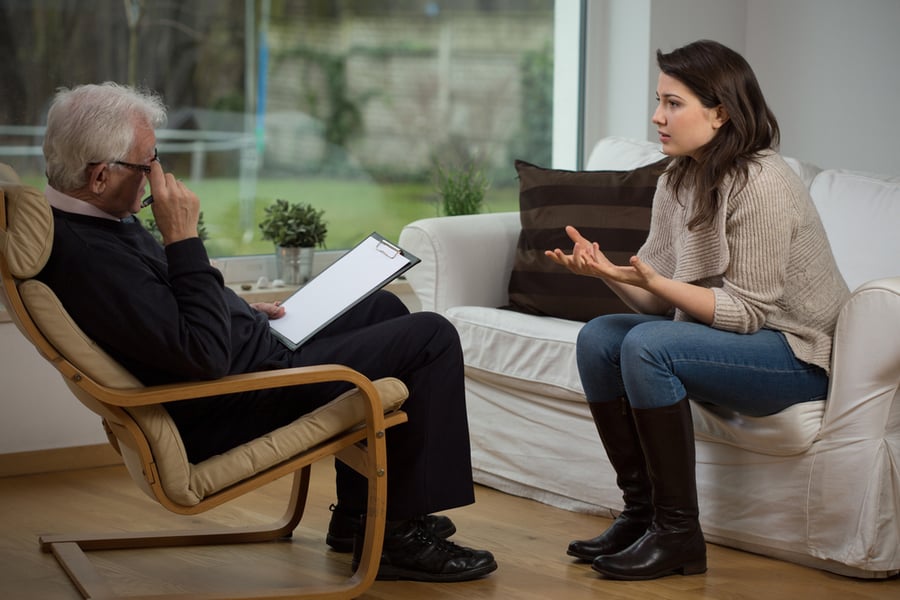 Pharmacogenomics and Psychiatry: The Future of Prescribing
A recent article in The Pharmaceutical Journal argues that pharmacogenetic data can be utilized to prevent adverse drug reactions and improve therapeutic response when prescribing patients antipsychotic medication.
"One in four people will experience a mental health condition during their lifetime, and medicines are commonly prescribed to treat people," said The Pharmaceutical Journal article authors who were clinical pharmacists, medical researchers, and instructors. "Healthcare professionals working in mental health pharmacy regularly see the challenges relating to these medicines."
One of the biggest problems in psychiatry prescribing is non-adherence with estimates that adherence to the medications could be as low as 40 to 50 percent.
"Alongside patient preference and clinical parameters, a trial-and-error approach to prescribing psychiatry medicines is often used, which can mean frequent medication switches from those that do not yield the required therapeutic response or lead to adverse drug reactions (ADRs)," said The Pharmaceutical Journal article.
Pharmacogenomic Testing (PGx): New Era of Medicine
Fortunately, pharmacogenomic testing (PGx) is increasingly seen as a vehicle that can match drugs to DNA and kickstart a new era of medicine, according to a report released by the British Pharmacological Society and the Royal College of Physicians.
"Pharmacogenomic tests look for changes or variants in these genes that may determine whether a medication could be an effective treatment for you or whether you could have side effects to a specific medication," says the Mayo Clinic.
The Pharmaceutical Journal article explains PGx as:
The study of how variation in a person's genetic sequence can influence their response to medicines.


This response can be both pharmacodynamically (how the drug exerts its therapeutic action) and pharmacokinetically. (how the drug moves through the body)


PGx can identify genetic variants responsible for this altered response by obtaining a patient sample and genotyping in a lab.
"Pharmacogenomic-guided prescribing can then improve the precision of prescribing, reducing the reliance on trial-and-error prescribing approaches by using a more tailored method," said the article.
Moving from trial-and-error to more efficient, and safe, prescribing is needed now more than ever with mental health prescriptions on the rise.
Mental Health Prescriptions on the Rise During Pandemic
Even before COVID-19, mental health prescriptions for antidepressants and antipsychotics were on the rise, but there has been a noticeable jump in medicating during the past two-year-plus of the pandemic.
"In the year prior to the start of the coronavirus pandemic, 15.8 percent of American adults were using prescription medications to support their mental health; two years later, that number has risen to 23 percent, according to a survey conducted by the United States Census Bureau and the National Center for Health Statistics (NCHS)," reported Pharma News Intelligence this summer.
The Pharma News Intelligence article highlighted that the mental health prescription rise is not limited to older age groups:
The NCHS data showed that young adults (under age 30) and those ages 30-39 were issued 4.3 percent and 6.4 percent more mental health prescriptions during the pandemic.


Prior to the pandemic,

data from Express Scripts

, found that teen use of antidepressants had skyrocketed by 38 percent vs. an increase of 15 percent across all age groups
"Drug use to treat depression or anxiety are not the only ones on the rise; stimulant prescriptions to treat ADHD also grew during the pandemic. A study out of Trilliant Health showed the number of patients prescribed Adderall or a generic substitute increased during the pandemic, especially in the 22-44 age range," said Pharma News Intelligence.
First Clinical Guidelines for Pharmacogenetic Testing in Psychiatry
The Dutch Psychiatric Association has issued the first clinical guidelines for the use of pharmacogenetic testing in psychiatry.
"The main goal of this guideline was to provide guidance on how genotype could be used to contribute to best clinical psychiatric practice," said a Frontiers in Pharmacology article.
The guideline purpose was to address basic questions such as:
When to genotype?


How to request genotyping?


Which genes to investigate?


How to interpret the genotype results?
The Dutch Pharmacogenetics Working Group (DPWG) has drawn up medication advice for various groups of drugs, including antidepressants and antipsychotics, sometimes recommending adjusting the dosage or choosing a different drug.
"These agents are prescribed in patients with depressive disorders, anxiety disorders, psychotic disorders (e.g. schizophrenia or delirium), and many other conditions. In about one in three patients, the therapy fails due to side effects or inefficacy," says the Frontiers in Pharmacology article.
Medication advice is available for such wide prescribed medications as:
Antidepressants: amitriptyline, citalopram, clomipramine, doxepine, escitalopram, imipramine, nortriptyline, paroxetine, sertraline, venlafaxine


Antipsychotics: aripiprazole, haloperidol, pimozide, zuclopenthixol
Barriers and Enables to Pharmacogenomics and Antipsychotic Prescribing
The University of Bradford summarized the barriers and enablers to pairing pharmacogenomics and antipsychotic prescribing as:
o Cost or funding
o Lack of knowledge about pharmacogenomics
o Issues integrating pharmacogenomics into current workflows
o Risk of misinterpreting results from pharmacogenomic tests
o Fear of discrimination owing to pharmacogenomics test results
o Fear that pharmacogenomic results could replace clinical judgement
o A lack of clear guidance on the use of pharmacogenomics in psychiatry
o General interest in pharmacogenomics
o Belief that pharmacogenomics will lead to precision medicine
o Perception that pharmacogenomics can aid the clinician-patient relationship
o Belief that pharmacogenomics will become a standard part of care
o Perception that pharmacogenomics can reduce adverse drug reactions
o Belief that pharmacogenomics can be useful for patients with treatment failure
o Low risk of psychological distress in patients receiving pharmacogenomics results
"Clinicians appreciate the benefit that antipsychotics can provide in terms of quality of life and social functioning, but also understand why individuals have reservations about taking antipsychotics," said The Pharmaceutical Journal article. "As a research team this is where we believe pharmacogenomics can help."
PGx Goal: Halting First Episode Psychosis
One of the main goals in integrating PGx and antipsychotic prescribing is to prevent first episode psychosis, which can lead to ADRs and long-range negative attitudes towards medication in the field.
"Initial experiences of antipsychotics have been found to contribute to long-term attitudes towards antipsychotics. This means that experiencing ADRs or a lack of efficacy can cause individuals to develop negative perceptions towards antipsychotics, impacting on their willingness to adhere to them in the future," said The Pharmaceutical Journal article. "By using a pharmacogenomic approach to antipsychotic prescribing, adherence may improve by reducing the prevalence of ADRs and increasing the likelihood of therapeutic response."
The article authors conclude by envisioning a future in which pharmacogenomic data will be considered as a routine factor for treatment along the lines of sex, age, ethnicity, and blood results.
Subscribe to email updates
Recent posts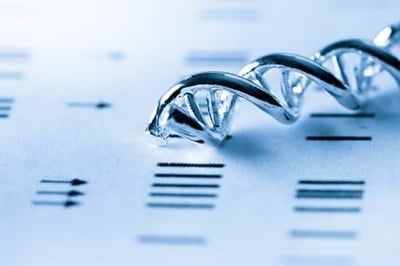 Related Articles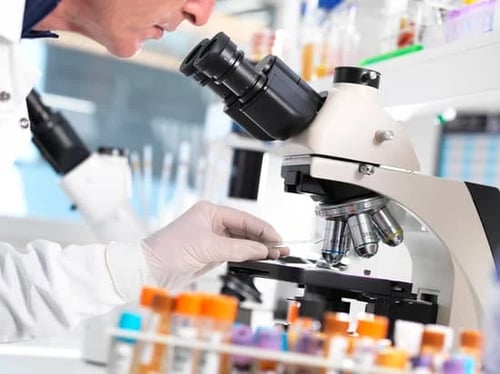 A groundbreaking report released by the British Pharmacological Society and the Royal College of Physicians says that matching drugs to DNA ...
Read More
Topics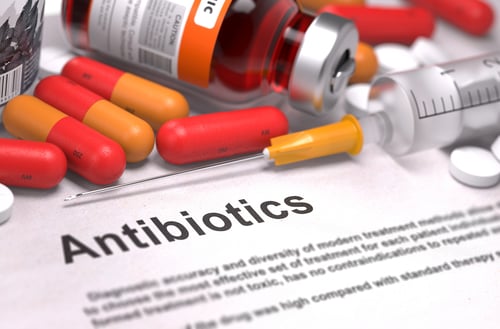 Americans' use of prescription drugs has skyrocketed in the last decade as about 2 in 3 U.S. adults increasingly take advantage of the 20,00...
Read More
Topics