4 min read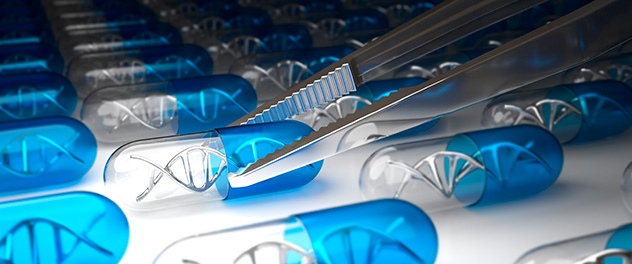 Pharmacogenomics Brings Precision Medicine to Long-Term Care Facilities
The goal of precision medicine, to treat each patient individually, is becoming a reality in nursing homes and long-term care facilities thanks to advancements in pharmacogenomics testing.
Pharmacogenomics (sometimes called pharmacogenetics) is a field of research that studies how a person's genes affect how he or she responds to medications.
"Its long-term goal is to help doctors select the drugs and doses best suited for each person," says the National Institute of General Medical Sciences.
What is Pharmacogenomic Testing?
Pharmacogenomics is a mouthful, but the Mayo Clinic points out that the word precisely describes drug-gene testing as it is a combination of "pharmacology" (the study of the uses and effects of medicine) and "genomics" (the study of genes and their functions).
"Pharmacogenomic tests look for changes or variants in these genes that may determine whether a medication could be an effective treatment for you or whether you could have side effects to a specific medication," says the Mayo Clinic.
Side effects to medication can be serious, sometimes even fatal, especially for older patients.
"You've seen the alarming statistics: there are an estimated 100,000 deaths and upwards of two million serious adverse drug reactions (ADRs) in the United States each year related to prescription drug use, costing the healthcare industry in excess of $136 billion annually according to the Food and Drug Administration," says the Institute for the Advancement of Senior Care publication. "Older individuals are particularly at risk for ADRs due to polypharmacy, co-morbidities and a host of age-related variables and physiological changes that alter drug absorption and metabolism."
Genes are instructions, written in DNA, for building protein molecules. Different people can have different versions of the same gene. Each version has a slightly different DNA sequence. Some of these variants are common, and some are rare.
"Scientists know that certain proteins affect how drugs work. Pharmacogenomics looks at variations in genes for these proteins," says the National Institute of General Medical Sciences. "Such proteins include liver enzymes that chemically change drugs. Sometimes chemical changes can make the drugs more—or less—active in the body. Even small differences in the genes for these liver enzymes can have a big impact on a drug's safety or effectiveness."
Before pharmacogenomic testing, doctors typically prescribed medication based on factors such as a patients':
Age
Weight
Sex
Liver and kidney function
Pharmacogenomics Testing Shows Rapid Growth
A report released in January 2022 shows the global pharmacogenomics services market projected to reach approximately $9.4 billion by 2031 from $5.1 billion in 2020, at a CAGR of 5.71 percent during the forecast period 2021-2031.
"The market is driven by certain factors, including increasing prevalence of infectious diseases and various types of cancer, increasing adoption of personalized medicine, shifting the paradigm from reaction to prevention, increasing rate of adverse drug reaction, and surge in usage of pharmacogenomics for drug discovery and development," said the report authors.
The growth of pharmacogenomics is being driven by advanced molecular-based tests in development, such as those at Wise Diagnostic Systems.
"Wise Diagnostic Systems is developing pharmacogenomics tests based on advanced molecular assay technologies, which is expected to further support physicians in offering better informed clinical decisions, especially for those in nursing homes and long-term care facilities," says Wise DX chief executive officer and founder Scott Brady.
Pharmacogenomics (PGx) testing also enables the medical research community to discover genetic biomarkers which could be utilized to target the treatment of various diseases.
"In a growing number of hospitals and health systems, patients now undergo PGx testing as part of routine patient care, enabling physicians to ensure the safest, most effective medications are prescribed to every patient, reducing trial and error prescribing and improving treatment outcomes," says the Institute for the Advancement of Senior Care publication.
The Food and Drug Administration (FDA) monitors drug safety in the United States. It now includes pharmacogenomic information on the labels of around 200 medications.
"This information can help doctors tailor drug prescriptions for individual patients by providing guidance on dose, possible side effects, or differences in effectiveness for people with certain gene variants," says the National Institute of General Medical Sciences.
The Mayo Clinic says current limitation in pharmacogenomics testing includes:
One single pharmacogenomic test cannot be used to determine how you will respond to all medications. Your health care team may order a pharmacogenomics panel that tests multiple genes to access how your body breaks down certain medications.
Pharmacogenomic tests are not available for all medications. Because pharmacogenomic tests are available only for certain medications, your health care team determines if you need to have a pharmacogenomic test prior to beginning a specific treatment.
There are currently no pharmacogenomic tests for aspirin.
Improving Patient Outcomes, Quality Measures in Nursing Homes, LTC Facilities
PGx testing can not only address patient outcomes but can improve quality measures in how nursing homes and long-term care facilities are ranked and/or rated.
Care Compare (for Nursing Homes), which is managed by the Centers for Medicare and Medicaid Services (CMS), provides quality ratings for each of the nation's approximately 16,000 Medicare and/or Medicaid-certified nursing homes.
The State of Texas HHS says, "each facility is rated from a low of one star to a high of five stars based on three critical areas."
The three main areas of ratings are:
Health Inspection Rating
Staffing Rating
Quality Measures Rating
Quality Measures (QMs) are based on performance on 15 of the QMs that are currently posted on the Care Compare website. PGx testing can help nursing homes and long-term care facilities with QMs such as:
Percentage of long-stay residents whose need for help with daily activities has increased
Percentage of long-stay residents whose ability to move independently worsened
Percentage of long-stay residents experiencing one or more falls with major injury
Number of hospitalizations per 1,000 long-stay resident days
Number of outpatient emergency department visits per 1,000 long-stay resident days
"The benefits of PGx testing and drug-gene decision support for long-term care (LTC) populations with polypharmacy is considerable. Half of all nursing home residents take nine or more medications per day and experience a disproportionate number of medication-related issue, according to the National Institutes of Health," says the Institute for the Advancement of Senior Care publication. "Too often, LTC patients take medications that are not clinically indicated, appropriate or effective for their medical condition. The end result is unnecessary healthcare utilization and increased costs due to drug interactions and ADRs, medication non-adherence, patient falls, functional decline and cognitive impairment."
Contact Wise Diagnostics Systems today to find out how we can provide innovative, accurate, and expedited PCR molecular testing for infectious diseases for your nursing home, long-term care, gastroenterologist and infectious disease specialist patients.
Subscribe to email updates
Recent posts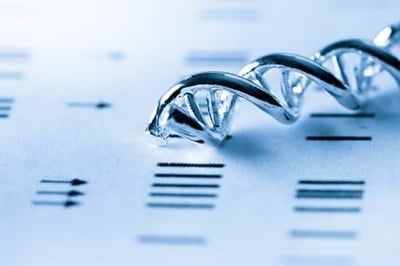 Related Articles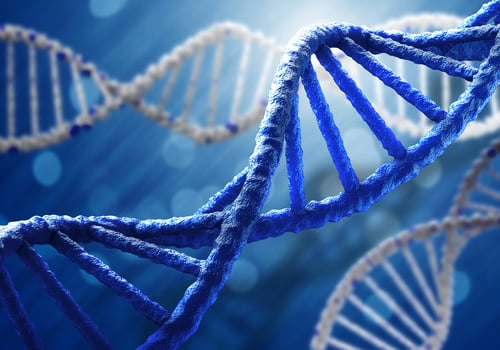 Pharmacogenetics and pharmacogenomics can play an important role in improving the evolving field of translational medicine.
Read More
Topics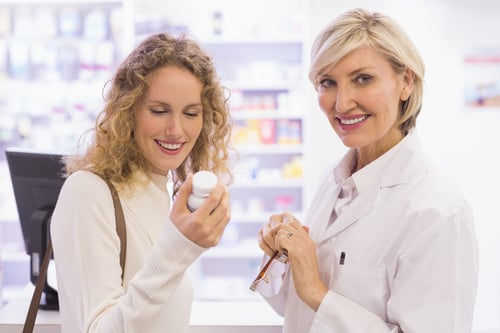 The "Pharmacy Next: Health Consumer Medication Trends" survey commissioned by Wolters Kluwer shows that patients in 2023 want personalized m...
Read More
Topics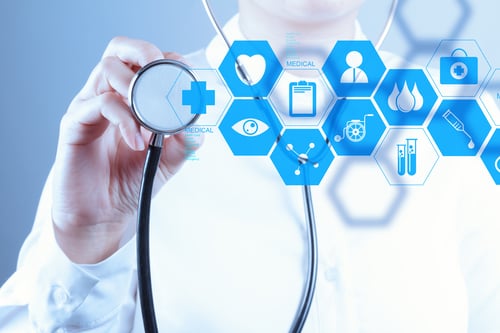 The benefits of pharmacogenomics testing (PGx) encompass a wide variety of prescription medications and their interactions with known genoty...
Read More
Topics