5 min read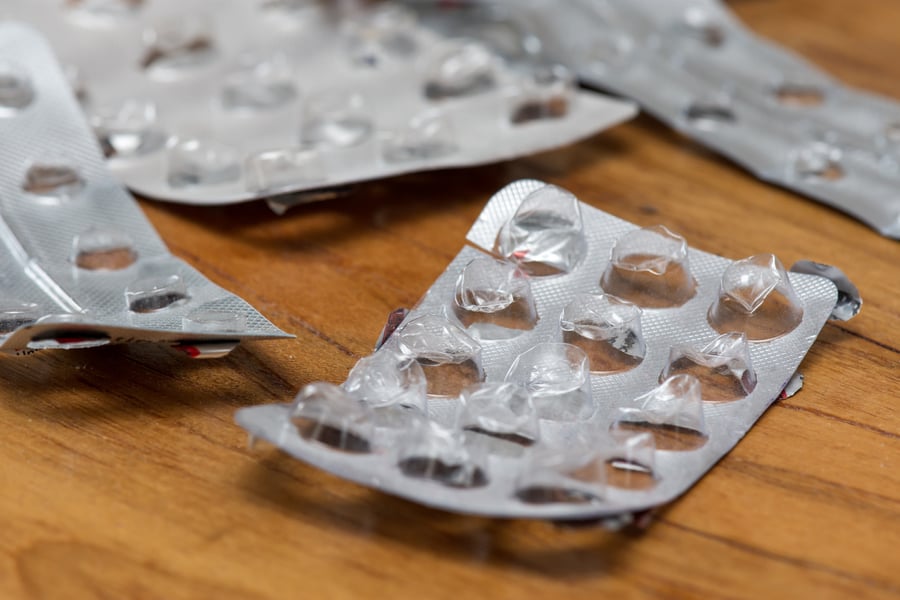 U.S. Drug Shortages Near an All-Time High, Scarcity of Cancer Drugs
Drug shortages in the U.S. healthcare systems are approaching an all-time high with an alarming scarcity of drugs to treat cancer patients.
"Thousands of patients are facing delays in getting treatments for cancer and other life-threatening diseases, with drug shortages in the United States approaching record levels," reported Chrstina Jewett for the New York Times in May. "Hospitals are scouring shelves for supplies of a drug that reverses lead poisoning and for a sterile fluid needed to stop the heart for bypass surgery. Some antibiotics are still scarce following the winter flu season when doctors and patients frantically chased medicines for ailments like strep throat. Even children's Tylenol was hard to find."
The U.S. Food & Drug Administration (FDA) currently lists nearly 150 drugs in shortage.
"Drug Shortages can occur for many reasons, including manufacturing and quality problems, delays, and discontinuations. Manufacturers provide FDA with most drug shortage information, and the agency works closely with them to prevent or reduce the impact of shortages," says the FDA.
A Shortage of Cancer Drugs Called a Public Health Emergency
The American Cancer Society said in May that chemotherapy drugs used to treat cancer are increasingly in short supply and have returned to the list of top-five drug classes affected by the shortage.
"The shortage of certain cancer drugs has become a serious and life-threatening issue for cancer patients across the country," said a statement from American Cancer Society and American Cancer Society Cancer Action Network CEO Karen E. Knudsen. "A number of the drugs included in the shortage don't have an effective alternative. As first-line treatments for a number of cancers, including triple-negative breast cancer, ovarian cancer, and leukemia often experienced by pediatric cancer patients, the shortage could lead to delays in treatment that could result in worse outcomes."
The American Cancer Society attributed the cancer drug shortage to the following:
Expanded demand.
Supply shortages.
Limited manufacturing capacity.
Low-profit margins for generic therapies.
FDA Considers Importing Drugs from Unapproved Companies
On June 2, 2023, CNBC reported that the FDA is considering temporary cancer drug imports from unapproved companies to ease U.S. shortages.
"This is, in my opinion, a public health emergency," Dr. Amanda Fader, a professor at the Johns Hopkins School of Medicine and a president-elect of the Society of Gynecologic Oncology, told the New York Times, "Because of the breadth of the individuals it affects and the number of chemotherapy agents that are in shortage right now."
The American Society of Clinical Oncology anticipates the shortages will continue through June but then subside particularly if the FDA lifts import restrictions, according to Dr. Julie Gralow, that group's chief medical officer, via CNBC.
Two cancer drugs mentioned in the reports that are in short supply are cisplatin and carboplatin.
Philip Schwieterman, director of oncology and infusion services at the University of Kentucky health system, told CNBC, "If I go in the grocery store and I want a kiwi, there are usually kiwis there. It boggles my mind that if I want some cisplatin, I can't get cisplatin even though it saves lives."
All told, some 14 drugs used for chemotherapy are in shortage, according to the FDA via KRHD.
A group of U.S. legislators from Michigan wrote to the FDA in May: "We are deeply concerned with the worsening shortages of chemotherapy drugs, including cisplatin and carboplatin, and urge the Food and Drug Administration to do everything in its power to alleviate the strain on patients and prevent delays in life-saving treatments.
"Cisplatin and carboplatin, two critical chemotherapy agents used to treat a wide range of cancers, have been on FDA's shortage list since February and April of this year. At least 50,000 Americans rely on cisplatin as part of their chemotherapy treatments, as the product is used in approximately 10 to 20 percent of chemotherapeutic regimens."
Report Calls Continued Shortages a National Security Risk
U.S. Senator Gary Peters (D-MI), Chairman of the Senate Homeland Security and Governmental Affairs Committee, released a report in March that found the continued shortages of medications to be a significant health and national security risk.
"While some shortages may only be an inconvenience, others can have devastating impacts on patient care," said Peters. "There are a number of factors that contribute to drug shortages, including economic drivers that lead to a lack of manufacturers willing to enter or remain in the market or invest in quality manufacturing systems, insufficient visibility into the entire supply chain for critical medications, and an overreliance on foreign and geographically concentrated sources for the materials needed to make these drugs."
The report's key findings included:
Drug shortages are increasing, lasting longer, and impacting patient care.
Overreliance on foreign and geographically concentrated sources for critical drugs and their key materials, and limited domestic manufacturing capabilities create health and national security risks.
The FDA still lacks critical information that could help mitigate shortages.
Industry and the federal government lack end-to-end visibility into the pharmaceutical supply chain and efforts to map supply chains are not sufficiently coordinated.
The report's key recommendations included:
Invest in domestic advanced manufacturing capabilities for critical generic drug products regularly in shortage.
Conduct regular interagency medical supply chain risk assessments.
Require manufacturers of life-supporting and life-sustaining drug products to report increased demand and export restrictions to the FDA.
The FDA should take steps to ensure its supply chain data can be used to monitor supply chain vulnerabilities and conduct predictive modeling.
FDA Current Drug Shortage List (as of June 2, 2023)
As of June 2, 2023, drugs listed by the FDA as currently in shortage:
O.9 percent Sodium Chloride Irrigation
Albuterol Sulfate Inhalation Solution, 0.5 percent
Alprostadil (Muse) Suppository
Amifostine Injection
Amino Acids
Amoxapine Tablets
Amoxicillin Oral Powder for Suspension
Amphetamine Aspartate; Amphetamine Sulfate; Dextroamphetamine Saccharate; Dextroamphetamine Sulfate Tablets
Atropine Sulfate Injection
Azacitidine for Injection
Azithromycin (Azasite) Ophthalmic Solution 1 percent
Bacteriostatic Water for Injection
Belatacept (Nulojix) Lyophilized Powder for Injection
Belladonna and Opium Suppositories
Bumetanide Injection
Bupivacaine Hydrochloride and Epinephrine Injection
Bupivacaine Hydrochloride Injection
Calcium Gluconate Injection
Capecitabine Tablets
Carboplatin Injection
Cefixime Oral Capsules
Cefotaxime Sodium Injection
Cefotetan Disodium Injection
Chloramphenicol Sodium Succinate Injection
Chloroprocaine Hydrochloride Injection
Chlorothiazide Oral Suspension
Cisplatin Injection
Clindamycin Phosphate Injection
Clonazepam Tablets
Collagenase Ointment
Conivaptan Hydrochloride (Vaprisol) in 5 percent Dextrose Plastic Container
Conjugated Estrogens/Bazedoxifene (DUAVEE) Tablet, Film Coated
Cyclopentolate Ophthalmic Solution
Cytarabine Injection
Dacarbazine Injection
Desmopressin Acetate Nasal Spray
Dexamethasone Sodium Phosphate Injection
Dexmedetomidine Injection
Dextrose 10 percent Injection
Dextrose 25 percent Injection
Dextrose 5 percent Injection
Dextrose 50 percent Injection
Diazepam Rectal Gel
Diflunisal Tablets
Difluprednate Ophthalmic Emulsion
Digoxin Injection
Diltiazem Hydrochloride Injection
Dimercaprol (Bal in Oil) Injection
Disopyramide Phosphate (Norpace) Capsules
Dobutamine Hydrochloride Injection
Dopamine Hydrochloride Injection
Dulaglutide (Trulicity) Injection
Echothiophate Iodide (Phospholine Iodide) Ophthalmic Solution
Edetate Calcium Disodium Injection
Enalaprilat Injection
Epinephrine Injection, 0.1 mg/mL
Erythromycin Ophthalmic Ointment
Etomidate Injection
Fentanyl Citrate (Sublimaze) Injection
Fludarabine Phosphate Injection
Fluorescein Injection
Flurazepam Hydrochloride Capsules
Furosemide Injection
Gentamicin Sulfate Injection
Guanfacine Hydrochloride Tablets
Heparin Sodium and Sodium Chloride 0.9 percent Injection
Hydrocortisone Sodium Succinate Injection
Hydromorphone Hydrochloride Injection
Hydroxypropyl (Lacrisert) Cellulose Ophthalmic Insert
Ibutilide Fumarate Injection
Indigotindisulfonate Sodium Injection
Isoniazid Injection
Isoniazid Tablets
IV Fat Emulsion
Ketamine Injection
Ketorolac Tromethamine Injection
Leucovorin Calcium Injection
Lidocaine Hydrochloride (Viscous) Oral Topical Solution
Lidocaine Hydrochloride (Xylocaine) and Dextrose Injection Solution-Premix Bags
Lidocaine Hydrochloride (Xylocaine) Injection
Lidocaine Hydrochloride (Xylocaine) Injection with Epinephrine
Lorazepam Injection
Lutetium Lu 177 Vipivotide Tetraxetan (Pluvicto) Injection
Mannitol Injection
Mepivacaine Hydrochloride Injection
Methamphetamine Hydrochloride Tablets
Methotrexate Injection
Methyldopa Tablets
Methylprednisolone Acetate Injection
Metronidazole Injection
Midazolam Injection
Morphine Sulfate Injection
Multi-Vitamin Infusion (Adult and Pediatric)
Neomycin Sulfate Tablets
Nizatidine Capsules
Oxybutynin Chloride Syrup
Oxytocin Injection
Palifermin (Kepivance) Lyophilized Powder for Injection
Pantoprazole Sodium for Injection
Parathyroid Hormone (Natpara) Injection
Penicillin G Benzathine Injectable Suspension
Physostigmine Salicylate Injection
Potassium Acetate Injection
Potassium Chloride Concentrate Injection
Quinapril and Hydrochlorothiazide Tablets
Quinapril Hydrochloride Tablets
Remifentanil Injection
Rifampin Capsules
Rifampin Injection
Rifapentine Tablets
Rocuronium Bromide Injection
Ropivacaine Hydrochloride Injection
Semaglutide (Ozempic) Injection
Semaglutide (WEGOVY®) Injection
Sincalide (Kinevac) Lyophilized Powder for Injection
Sodium Acetate Injection
Sodium Bicarbonate Injection
Sodium Chloride 0.9 percent Injection Bags
Sodium Chloride 14.6 percent Injection
Sodium Chloride 23.4 percent Injection
Sodium Chloride Injection, 0.9 percent Vials and Syringes
Sodium Phosphates Injection
Somatropin Injection
Sterile Water for Injection
Sterile Water for Irrigation
Streptozocin (Zanosar) Sterile Powder
Sucralfate Tablets
Sufentanil Citrate Injection
Sulfasalazine Tablets
Technetium TC-99M Mebrofenin Injection
Tirzepatide Injection
Triamcinolone Acetonide Injectable Suspension
Triamcinolone Hexacetonide Injectable Suspension
Trimethobenzamide Hydrochloride Capsules
Valproate Sodium Injection
Vecuronium Bromide for Injection
Subscribe to email updates
Recent posts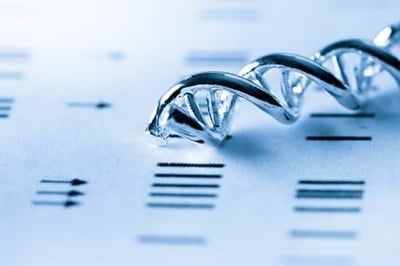 Related Articles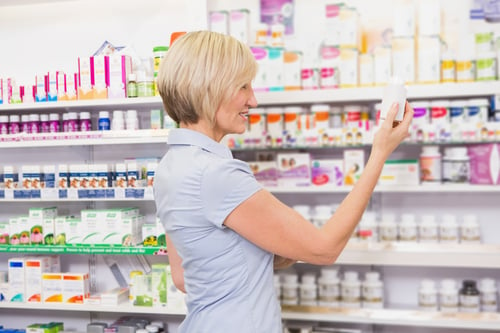 Five of the most prescribed drugs in America all treat different medical conditions but they have one thing in common – they are used by mil...
Read More
Topics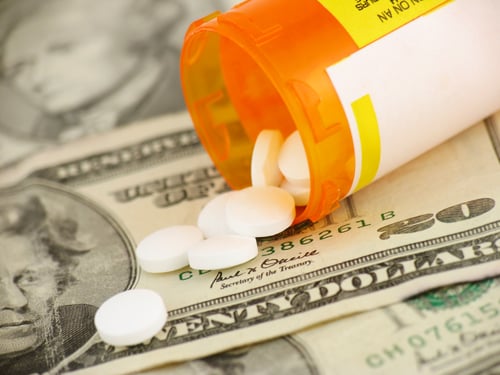 Lowering pharmacy drug costs was one of the healthcare topics highlighted in President Joe Biden's annual State of the Union address deliver...
Read More
Topics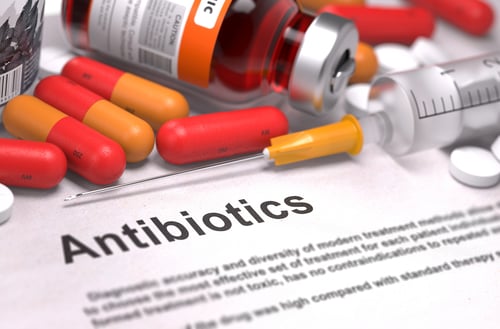 Americans' use of prescription drugs has skyrocketed in the last decade as about 2 in 3 U.S. adults increasingly take advantage of the 20,00...
Read More
Topics