5 min read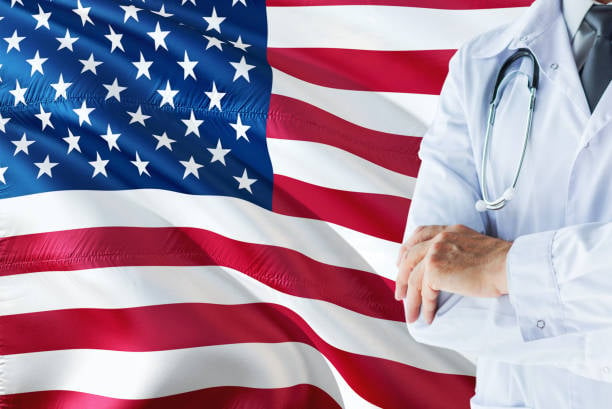 COVID-19 Pandemic Reaches 3-Year Mark: How U.S. Efforts Stack Up
As we celebrate the coming of a new year with 2023 on the horizon, there is a darker milestone coming up as the COVID-19 pandemic reaches its 3-year mark.
It was Jan. 10, 2020, when the World Health Organization (WHO) announced that the outbreak of respiratory illness in Wuhan, China was caused by the 2019 Novel Coronavirus (2019-nCoV), and just 10 days after that the U.S. Centers for Disease Control and Prevention (CDC) reported the first laboratory-confirmed case of COVID-19 in the United States.
The pandemic has had staggering consequences across the globe with Statista reporting on Dec. 9, 2022, that to date there have been:
652 million global cases of COVID-19
628 million people have recovered from the virus
6.65 million deaths are estimated from COVID-19
In the United States alone, the Johns Hopkins University & Medicine Coronavirus Resource Center reports that there have been 1,085,224 deaths from the pandemic.
United States Has Had 100+ Million Cases of COVID-19
The same Statista report showed the United States reporting more COVID-19 cases than any other country in the world with more than 100 million cases thus far.
In fact, the United States, according to the data, has had 101,213,638 COVID-19 cases, more than double India, which has had the second most cases with 44,675,509.
According to Statista, as of Dec. 9, 2022, the top 20 countries in the world with reported COVID-19 cases (keeping in mind that not all countries have health reporting to the same standards as the United States) are:
United States: 101,213,638 (Total 2021 population 336,997,624)
India: 44,675,509 (population 1,407,463,842)
France: 38,331,430 (population 64,531,444)
Germany: 36,726,061 (population 83,408,554)
Brazil: 35,563,044 (population 214,326,223)
South Korea: 27,611,555 (population 51,830,139)
Japan: 25,687,798 (124,612,530)
Italy: 24,488,080 (59,240,329)
United Kingdom: 24,024,746 (67,281,039)
Russia: 21,643,194 (145,102,755)
Turkey: 17,005,537 (84,775,404)
Spain: 13,614,807 (47,486,935)
Vietnam: 11,519,539 (97,468,029)
Australia: 10,853,888 (25,921,089)
Argentina: 9,739,856 (45,276,780)
Netherlands: 8,547,416 (17,501,696)
Taiwan: 8,441,828 (23,859,912)
Iran: 7,560,048 (87,923,432)
Mexico: 7,152,852 (126,705,138)
Indonesia: 6,692,509 (273,753,191)
"Governments' stark daily figures on the spread of coronavirus are difficult to compare across the countries and may be significant undercounts," warns the Financial Times.
U.S. Fares Better in COVID-19 Mortality Rate Than Others
While the U.S. has the most reported COVID-19 cases since the start of the pandemic, there are other countries with a higher observed case-to-fatality ratio, according to Johns Hopkins University & Medicine Coronavirus Resource Center.
The top mortality rates from COVID-19 have been from:
Peru (5.0 percent)
Mexico (4.6 percent)
Indonesia (2.4 percent)
Brazil (1.9 percent)
Russia (1.8 percent)
Philippines (1.6 percent)
Chile (1.3 percent)
United States (1.1 percent)
Canada (1.1 percent)
Spain (0.9 percent)
Peru also topped the list of deaths per 100,000 population:
Peru (660.27)
Bulgaria (547.92)
Hungary (500.36)
Bosnia and Herzegovina (494.30)
North Macedonia (460.74)
Montenegro (444.22)
Croatia (424.50)
Georgia (423,35)
Czechia (391.92)
Slovakia (382.17)
The United States ranked 16th overall in deaths per 100,000 population from COVID-19 at 329.39.
U.S. is Third in the World in Vaccination Efforts
The Council of Foreign Relations says that the swift development of effective vaccines against COVID-19 was an unprecedented scientific achievement with governments, multilateral organizations, and private firms spending billions of dollars to develop these vaccines.
The United States has helped lead the way in vaccination efforts with U.S. pharmaceutical giant Pfizer, partnering with German firm BioNTech, and U.S.-based Moderna to develop pioneering and effective vaccines using messenger RNA technology.
The United States-based vaccines efficacy, according to the New York Times, includes:
Pfizer-BioNTech: 91 percent
Baylor, Biological E: 90+ percent
Johnson & Johnson: 64 to 72 percent
Moderna: 93 to 98 percent
Novavax: 90 percent
By the end of this year, over 13 billion doses of COVID-19 vaccines will have been administered worldwide with some countries achieving 75 percent full vaccination rates. In the United States, 81 percent of the population has received at least one dose.
Johns Hopkins University & Medicine Coronavirus Resource Center says that the United States trails only China and India in people receiving at least 1 dose:
China (1,307,511,577)
India (1,027,092,867)
United States (267,644,789)
Indonesia (203,453,456)
Brazil (188,132,532)
Pakistan (154,656,277)
Bangladesh (149,342,661)
Japan (104,472,118)
Mexico (99,071,001)
Vietnam (90,349,305)
The United States, however, is not one of the countries that have at least 90 percent of the population receive 1 dose. Countries on that list include:
Samoa
Palau
Malta
Brunei
United Arab Emirates
Qatar
Nauru
Portugal
Cuba
Chile
Nepal
Nicaragua
Vietnam
China
Taiwan
Argentina
Peru
Cambodia
Iceland
Bhutan
Canada
U.S. vs. China: Two Approaches to COVID-19
The United States and other countries, such as China, have had radically different approaches to the COVID-19 pandemic.
China just eased some of its Zero-Covid policies which have become controversial within the country.
Forbes reported: "China announced it was relaxing some of its strictest Covid restrictions on Wednesday, a major policy shift that suggests Beijing is preparing to abandon its zero-Covid strategy in favor of learning to live with the virus, which experts told Forbes was inevitable but risks igniting a huge wave of cases that the world's most populous country is poorly prepared to face."
Just days later, however, CNN reported that in Beijing there were empty streets, deserted shopping centers, and residents staying away from one another.
"Not because the city, like many Chinese ones before it, is under a zero-Covid lockdown. This time, it's because Beijing has been hit with a significant, and spreading, outbreak – a first for the Chinese capital since the beginning of the pandemic, a week after leaders eased the country's restrictive Covid policy," said CNN.
Stat magazine reported that in the United States the streets were not deserted as crowds have returned to public spaces and many are not wearing masks.
"At this point, everyone is well and truly sick of Covid-19 and the accommodations we have had to make to co-exist with it. So sick of it, in fact, that many people appear to have given up trying to avoid the SARS-CoV-2 virus. Restaurants are packed, airports are hopping. Once-ubiquitous masks are now an increasingly rare sight," said the publication.
The publication interviewed 34 infectious disease experts in the U.S. and found among this group:
33 of 34 had gotten the bivalent booster or planned to get it before the holidays
25 of 34 were eating indoors in restaurants
33 of 34 were wearing a mask while flying
22 of 34 would attend a large indoor concert or sporting event
Only 4 of the 34 would consider going grocery shopping or to the mall this holiday season without a mask
The infectious disease group is warier of COVID-19 than the general population.
"Heading into the 2022 holidays, Americans may be worrying about prices or the inevitable family fight about politics, but few of them are worried about COVID-19," reported Ipsos on Dec. 6, 2022. "The Axios/Ipsos Coronavirus index shows that with just over a third seeing contracting COVID-19 as a large or moderate risk, most Americans appear to be including the virus in their daily calculus and moving on. Indeed, Half of Americans say they have already returned to pre-COVID routines while only a third report wearing a mask some or all of the time when leaving the home."
Subscribe to email updates
Recent posts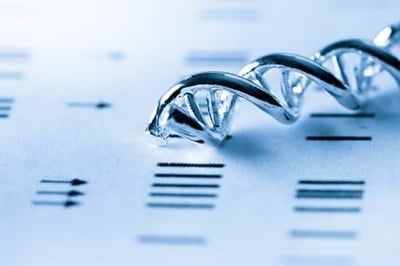 Related Articles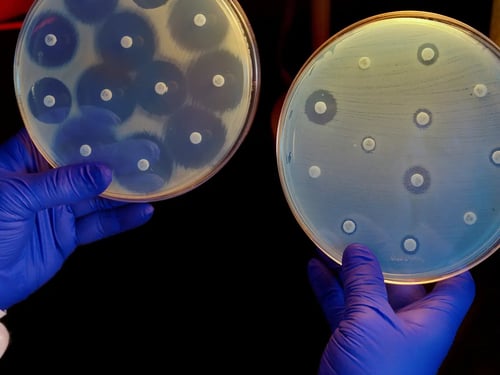 While it will take decades to unpack all the side effects of the global Covid-19 pandemic, researchers already know it is responsible for a ...
Read More
Topics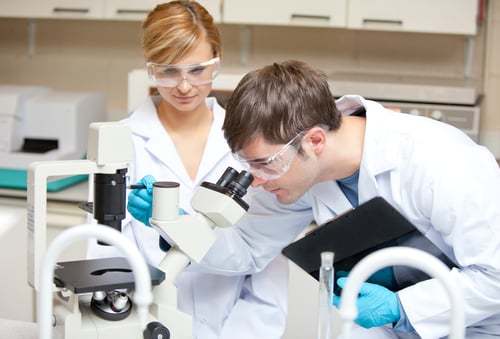 The COVID-19 pandemic has shone the light across a wide spectrum of medical advances such as the benefits of PCR molecular testing for infec...
Read More
Topics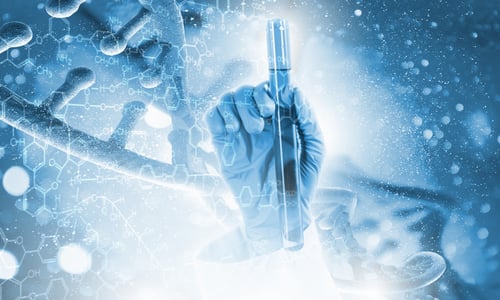 The nature of medicine is that in times of crisis, innovation flourishes, which is certainly the case with molecular diagnostics since the c...
Read More
Topics