4 min read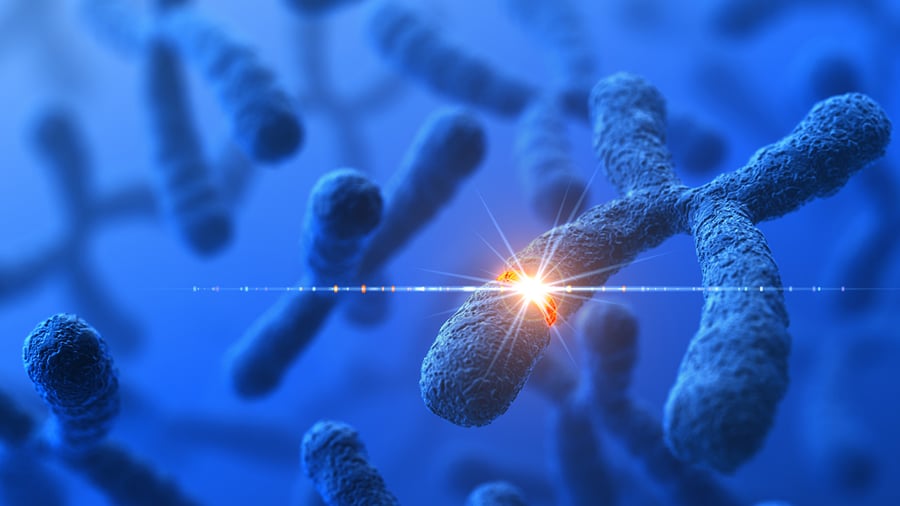 The Role of Genetic Testing and Kidney Disease
Even though kidney diseases are a leading cause of death in the United States, approximately 90 percent of the estimated 37 million Americans affected by the disease do not know they have it.
The Centers for Disease Control and Prevention (CDC) says that even 40 percent of people with severely reduced kidney function (not on dialysis) are not aware of having chronic kidney disease or CKD.
"In 2019, treating Medicare beneficiaries with CKD cost $87.2 billion, and treating people with end-stage renal disease (ESRD) cost an additional $37.3 billion," said the CDC.
The National Kidney Foundation says that kidney disease is "the under-recognized public health crisis", causing more deaths than breast cancer or prostate cancer.
Recent Study: Genes Cause About 1 in 10 Cases of CKD
A study published in 2019 in The New England Journal of Medicine found that genes cause about 1 in 10 cases of chronic kidney disease among adults and that identifying the responsible genes has a direct impact on treatment for most of these patients.
"Our study shows that genetic testing can be used to personalize the diagnosis and management of kidney disease and that nephrologists should consider incorporating it into the diagnostic workup for these patients," says Ali G. Gharavi, MD, Chief of Nephrology at NewYork-Presbyterian/Columbia University Irving Medical Center, and a co-senior author of the study.
A study published this year in Nephrology Dialysis Transplantation (NDT) agrees with the Columbia University study.
"The potential benefits of molecular genetic testing for inherited kidney disease are numerous," said the authors.
Arguments put forth in the NDT article in favor of genetic testing for kidney diseases included:
Genetic testing has the potential to provide an accurate diagnosis of the underlying causes of the disease through a minimally invasive and increasingly time- and cost-effective test.


An early genetic diagnosis may help CKD patients avoid unnecessary and potentially harmful diagnostic procedures, multiple misdiagnoses, and incorrect treatment.


An early genetic diagnosis might even preclude the need for a diagnostic kidney biopsy.


Often a genetic diagnosis can lead to a reclassification of the original clinical diagnosis.


A genetic diagnosis can also prevent the prescription of ineffective drug therapies.
"There are multiple genetic causes of chronic kidney disease, and treatment can vary depending on the cause," says Dr. Gharavi. "And because kidney disease is often silent in the early stages, some patients aren't diagnosed until their kidneys are close to failing, making it more difficult to find the underlying cause."
What is Chronic Kidney Disease (CKD) and What Causes It?
The National Kidney Foundation says that chronic kidney disease (CKD) means your kidneys are damaged and losing their ability to keep you healthy by filtering your blood.
"In the early stages of the disease, most people do not have symptoms. But as kidney disease gets worse, wastes can build up in your blood and make you feel sick," says the National Kidney Foundation.
The CDC says this excess fluid and waste from blood remains in the body and may cause other health problems such as heart disease and stroke. Other health consequences of CKD include:
Anemia or a low number of red blood cells


Increased occurrence of infections


Low calcium levels, high potassium levels, and high phosphorus levels in the blood


Loss of appetite or eating less


Depression or lower quality of life
The CDC says that CKD has varying levels of seriousness and usually gets worse over time though treatment has been shown to slow progression.
"If left untreated, CKD can progress to kidney failure and early cardiovascular disease. When the kidneys stop working, dialysis or a kidney transplant is needed for survival. Kidney failure treated with dialysis or kidney transplant is called end-stage renal disease (ESRD)," says the CDC.
The National Kidney Foundation says that diabetes and high blood pressure are the two main causes of kidney diseases:
Diabetes and high blood pressure were the primary diagnoses in 76 percent of kidney failure cases between 2015-2017.


47 percent of new kidney failure with replacement therapy (KFRT) patients had a primary diagnosis of diabetes.


29 percent of new KFRT patients had a primary diagnosis of hypertension.


Other conditions that can lead to KFRT are:
o Glomerulonephritis (diseases that damage the kidney's filtering units
o Inherited diseases, such as polycystic kidney disease
o Malformations at birth that occur as a fetus develops
o Lupus and other immune diseases
o Obstructions such as kidney stones or an enlarged prostate
o Repeated urinary tract infections, can also lead to kidney infections and can cause long-term damage to the kidneys.
"People with kidney disease are at greater risk for cardiovascular disease and death at all stages of kidney disease. Kidney disease and heart disease are linked and have common risk factors, such as diabetes and hypertension. Each condition can lead to or worsen the other," says the National Kidney Foundation.
How Genetic Testing Can Personalize Diagnosis and Management of CKD
The Columbia University study said that DNA sequencing has the potential to pinpoint the genetic culprits but has not been tested in a wide range of patients with chronic kidney diseases.
"Our study identifies chronic kidney disease as the most common adult disease, outside of cancer, for which genomic testing has been demonstrated as clinically essential," says David B. Goldstein, PhD, Director of Columbia University's Institute for Genomic Medicine and a co-senior author of the study.
In the study, researchers used DNA sequencing to look for genetic kidney disorders in 3,315 individuals with various types of chronic or end-stage kidney disease.
For 8.5 percent of these individuals, clinicians had not been able to identify the cause of disease.
The study found that:
A genetic disorder was responsible for about 9 percent of the participants' kidney problems.


DNA testing reclassified the cause of kidney disease in 1 out of 5 individuals with a genetic diagnosis.


DNA testing was able to pinpoint a cause for 17 percent of participants for whom a diagnosis was not possible based on the usual clinical workup.


DNA results had a direct impact on clinical care for about 85 percent of the 168 individuals who received a genetic diagnosis and had medical records available for review.
"For several patients, the information we received from DNA testing changed our clinical strategy, as each one of these genetic diagnoses comes with its own set of potential complications that must be carefully considered when selecting treatments," says Dr. Gharavi.
About half of the patients were diagnosed with a kidney disorder that also affects other organs and requires care from other specialists.
"These results suggest that genomic sequencing can optimize the development of new medicines for kidney disease through the selection of patient subgroups most likely to benefit from new therapies," says Adam Platt, Ph.D., Head of Global Genomics Portfolio at AstraZeneca and a co-senior author of the study.
Subscribe to email updates
Recent posts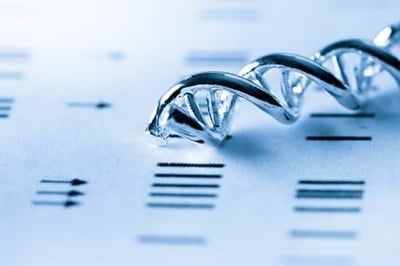 Related Articles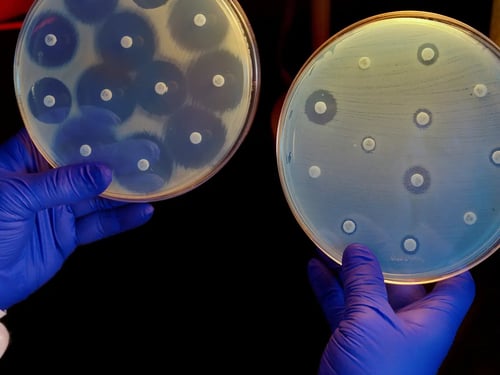 While it will take decades to unpack all the side effects of the global Covid-19 pandemic, researchers already know it is responsible for a ...
Read More
Topics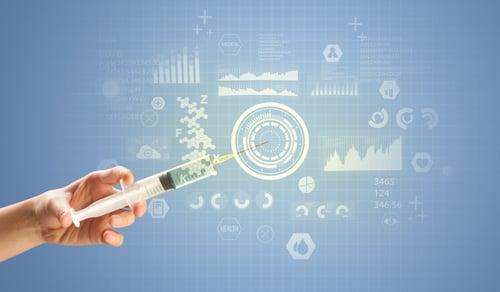 The U.S. Food and Drug Administration approved earlier this month the first vaccine for respiratory syncytial virus (RSV), a highly contagio...
Read More
Topics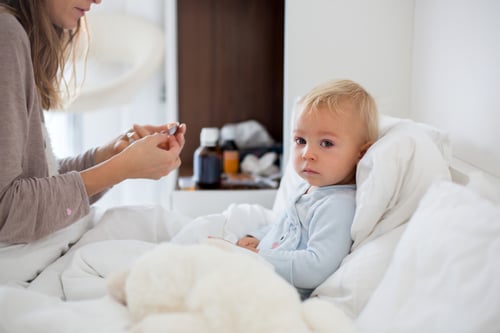 RSV, the common but surprisingly dangerous respiratory virus, is surging across the country, threatening vulnerable populations that include...
Read More
Topics