5 min read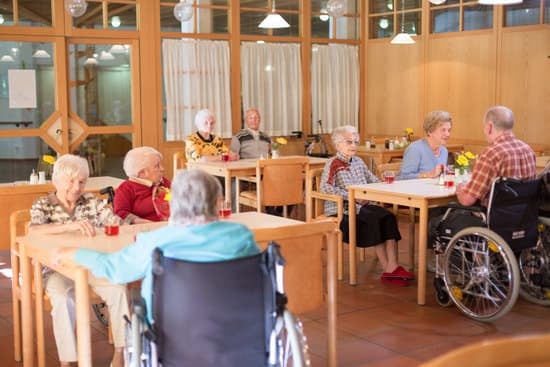 Types of "Care Facilities" in 2023 Includes Nursing Homes and More
In the United States, it is estimated that 7 out of 10 seniors will require assisted living or long term care (LTC) at some point in their lifetime which is projected to put a strain on the LTC industry as the Baby Boom generation ages.
"The U.S. will need nearly 1 million new senior living units by 2040," estimates Haven Senior Investments.
With the U.S. population of those ages 85 and older slated to double by 2036 and triple by 2049, some are calling this a Silver Tsunami or Gray Wave. There could be 27 million Americans that need LTC by 2050, according to the CDC.
"As the aging population in Texas increases, the long-term care industry must prepare for an influx of residents who will be suffering from complicated neurological-related disorders and dementia such as Alzheimer's and Parkinson's diseases. This population of seniors will require the round-the-clock, intensive, skilled care that nursing homes provide," says the Texas Health Care Association (THCA).
LTC Opens Up Beyond Nursing Homes
The THCA asks if a perfect storm could overwhelm nursing homes as Baby Boomers reach retirement.
Fortunately in the last 40 years in the country, LTC options have opened up behind the traditional nursing home with many types of care facilities available from memory care to rehabilitation to assisted living.
"Assisted living as a concept is still relatively new. For a long time, nursing homes were the only senior care option available. However, in the 1980s, a more person-centered care model was born — enter assisted living," writes senior care expert Claire Samuels.
It can be hard to understand the difference between "care facilities" because in different states and regions, the facilities may be called by different names, but they all provide various levels of care to individuals who require assistance with daily activities, medical care, or specialized services.
Understanding Different "Care Facilities" and What They Offer
The National Institute on Aging says that at some point support from family, friends, and local programs may not be enough. People who require help full-time might move to a residential facility that provides many or all of the long-term care services they need.
"Facility-based long-term care services include: board and care homes, assisted living facilities, nursing homes, and continuing care retirement communities," says The National Institute on Aging. "Some facilities have only housing and housekeeping, but many also provide personal care and medical services. Many facilities offer special programs for people with Alzheimer's disease and other types of dementia."
Here are the different types of "care facilities" you may encounter as you seek care for yourself or a family member:
Long-Term Care Facilities: This broad category covers facilities such as nursing homes, skilled nursing facilities, and intermediate care facilities, that provide care to individuals who require assistance with activities of daily living and medical care on a long-term basis. The CDC's latest survey from 2018 found:
o 15,600 nursing homes in the U.S. with 70 percent for-profit ownership.
o There are 1.7 million licensed beds in nursing homes.
o There were 1.3 million residents in nursing homes.
The National Institute on Aging says: "Nursing homes, also called skilled nursing facilities, provide a wide range of health and personal care services. Their services focus on medical care more than most assisted living facilities. These services typically include nursing care, 24-hour supervision, three meals a day, and assistance with everyday activities. Rehabilitation services, such as physical, occupational, and speech therapy, are also available.
Some people stay at a nursing home for a short time after being in the hospital. After they recover, they go home. However, most nursing home residents live there permanently because they have ongoing physical or mental conditions that require constant care and supervision."
Assisted Living Facilities: Assisted living facilities provide residents with assistance with daily living activities, such as dressing, bathing, and medication management. These facilities offer a more independent lifestyle than nursing homes or long-term care facilities. The National Center for Assisted Living says there are:
o 28,900 assisted living communities in the U.S.
o There are nearly 1 million licensed beds in assisted living communities.
o The average size of an assisted living community is 33 licensed beds.
Typical services you find in assisted living:
o 24-hour supervision and assistance
o Exercise, health, and wellness programs
o Housekeeping and maintenance
o Meals and dining services
o Medication management or assistance
o Personal care services (such as Activities of Daily Living [ADLs])
o Transportation
Some assisted living facilities offer other services such as hospice, skilled nursing, therapy (physical, occupational, and speech), and more.
Memory Care Facilities: Memory care facilities specialize in providing care for individuals with dementia or Alzheimer's disease. These facilities offer a secure environment, specialized staff, and programming to help residents with memory loss.



Consumer Affairs estimates

that about 71 percent of residents of assisted living facilities have memory impairment with 42 percent of residents having moderate to severe memory loss.

Memory care can be 20 to 30 percent more expensive than traditional assisted living costs.
Rehabilitation Centers or Hospitals: Rehabilitation centers provide specialized care for individuals who are recovering from an injury, illness, or surgery. Rehabilitation centers are inpatient hospitals where patients can go to receive acute care that includes physical therapy, occupational therapy, speech therapy, and related treatments that focus on helping patients rebuild functional and cognitive skills following events like stroke, spinal cord injuries, brain injuries, hip replacements, or similar conditions. Patients can also receive social worker assistance and neuropsychological treatment assistance in rehabilitation hospitals. Unlike skilled nursing facilities, rehabilitation centers are geared towards short-term care to help patients recover and return home.
Hospice Care: Hospice care, delivered in-home or at a facility, provides end-of-life care for individuals who are terminally ill. Care focuses on relieving symptoms and supporting patients with a life expectancy of six months or less.



The National Hospice and Palliative Care Organization says

that hospice care is "considered to be the model for quality, compassionate care for people facing a serious or life-limiting illness or injury, hospice care involves a team-oriented approach to expert medical care, pain management, and emotional and spiritual support expressly tailored to the patient's needs and wishes. Support is provided to the patient's loved ones as well."

The CDC 2018 estimates for hospice care:
o 4,700 hospice care agencies.
o 1.6 million hospice care patients.
Palliative Care: A specialized form of medicine that aims to enhance the quality of life of patients and their families who are faced with serious illness. It focuses on increasing comfort through the prevention and treatment of distressing symptoms. In addition to expert symptom management, palliative care focuses on clear communication, advance planning, and coordination of care.
Adult Day Care Centers or Adult Day Services: A fairly new and fast-growing category is adult day services, normally at centers, that provides care and socialization for individuals who require assistance with daily activities but do not need 24-hour care.

The CDC estimates that in 2020 there were:
o 4,127 adult day services centers
o 237,400 adult day services centers participants.
The National Adult Day Services Association says that "adult Day Services centers provide a coordinated program of professional and compassionate services for adults in a community-based group setting. Services are designed to provide social and some health services to adults who need supervised care in a safe place outside the home during the day. They also afford caregivers respite from the demanding responsibilities of caregiving. Adult Day centers generally operate during normal business hours five days a week. Some programs offer services in the evenings and on weekends."
Services typically include:
o Social activities
o Transportation
o Meals and snacks
o Personal care
o Therapeutic activities
Respite Care Facilities: Respite care facilities provide temporary care for individuals who need relief from their caregiving responsibilities. These facilities offer short-term stays and can provide a break for caregivers.
Independent Living Communities: Independent living communities provide housing and services for older adults who are able to live independently but may require assistance with certain tasks or desire access to social activities and amenities. Some of these communities will include options to transfer to areas that include assisted living.
Home Health Care: Some older adults will opt to get their care at home. Home care,

says the National Association for Home Care & Hospice

, encompasses a wide range of health and social services. These services are delivered at home to recovering, disabled, chronically or terminally ill persons in need of medical, nursing, social, or therapeutic treatment and/or assistance with the essential activities of daily living. Home care is appropriate whenever a person prefers to stay at home but needs ongoing care that cannot easily or effectively be provided solely by family and friends.
The CDC says that as of 2018:
11,500 home health agencies in the U.S.
Some 4.9 million patients receive and end home care at any time during the year.
Subscribe to email updates
Recent posts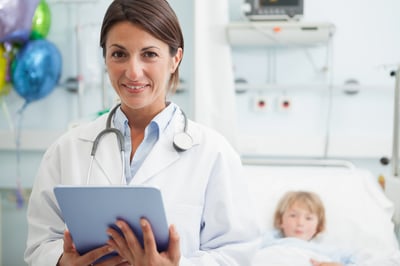 Related Articles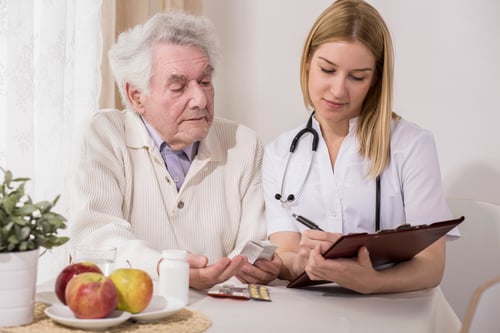 As America's population continues to age, there are many challenges that senior care providers and policymakers will need to address in the ...
Read More
Topics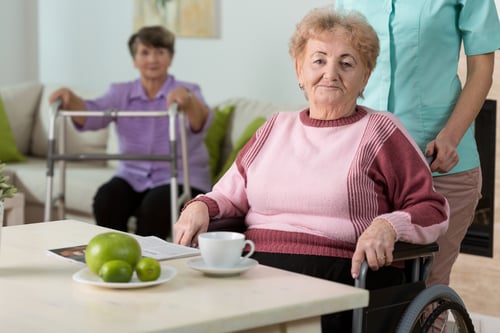 May is officially "Older Americans Month", a celebration of seniors and their contributions to our society, but with the U.S. population rap...
Read More
Topics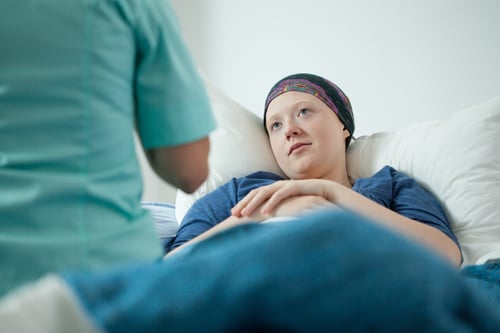 The growing number of Americans living with a chronic disease is putting a significant physical and financial strain on the U.S. healthcare ...
Read More
Topics