4 min read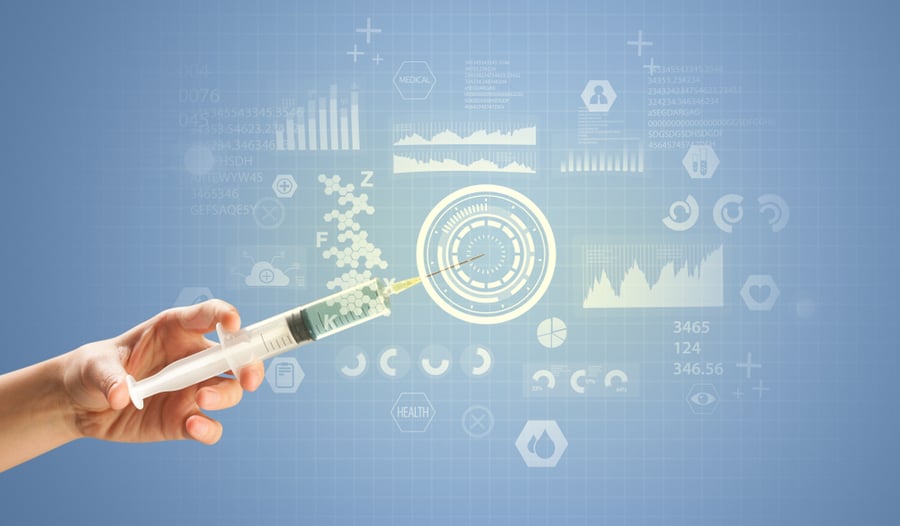 FDA Approves First Respiratory Syncytial Virus (RSV) Vaccine
The U.S. Food and Drug Administration approved earlier this month the first vaccine for respiratory syncytial virus (RSV), a highly contagious virus that causes infections of the lungs and breathing passages and is responsible for up to 120,000 hospitalizations and 10,000 deaths per year among older American adults.
Arexvy is approved for the prevention of lower respiratory tract disease caused by RSV in individuals 60 years of age and older.
"Older adults, in particular those with underlying health conditions, such as heart or lung disease or weakened immune systems, are at high risk for severe disease caused by RSV," said Peter Marks, M.D., Ph.D., director of the FDA's Center for Biologics Evaluation and Research. "Today's approval of the first RSV vaccine is an important public health achievement to prevent a disease which can be life-threatening and reflects the FDA's continued commitment to facilitating the development of safe and effective vaccines for use in the United States."
RSV Circulates Typically in the Fall and Peaks in Winter
The FDA said that RSV circulation among individuals of all ages typically starts during the fall and peaks in the winter.
RSV is a common respiratory virus that usually causes mild, cold-like symptoms. Most people, according to the U.S. Centers for Disease Control and Prevention (CDC), recover in a week or two, but TSV can be serious, especially for infants and older adults.
In older adults, RSV is a common cause of lower respiratory tract disease (LRTD), which affects the lungs and can cause life-threatening pneumonia and bronchiolitis (swelling of the small airway passages in the lungs).
RSV is also the most common cause of bronchiolitis and pneumonia in children younger than 1 year of age in the United States.
According to the CDC, each year in the U.S., RSV leads to approximately:
60,000-120,000 hospitalizations


6,000-10,000 deaths among adults 65 years of age and older
RSV Symptoms and Care
People infected with RSV usually show symptoms within 4 to 6 days after getting infected. Symptoms of RSV infection, according to the CDC, usually include:
Runny nose


Decrease in appetite


Coughing


Sneezing


Fever


Wheezing
These symptoms usually appear in stages and not all at once. In very young infants with RSV, the only symptoms may be irritability, decreased activity, and breathing difficulties.
Almost all children will have had an RSV infection by their second birthday.
Most RSV infections go away on their own in a week or two, but you can take these steps to relieve symptoms:
Manage fever and pain: With over-the-counter fever reducers and pain relievers, such as acetaminophen or ibuprofen. (Never give aspirin to children.)


Drink enough fluids: People with RSV infection need to drink enough fluids to prevent dehydration (loss of body fluids).


Talk to your healthcare provider: Before giving your child nonprescription cold medicines. Some medicines contain ingredients that are not good for children.
Healthy adults and infants infected with RSV do not usually need to be hospitalized. But some people with RSV infection, especially older adults, and infants younger than 6 months of age, may need to be hospitalized if they are having trouble breathing or are dehydrated.
In the most severe cases, a person may require additional oxygen, IV fluids (if they can't eat or drink enough), or intubation (have a breathing tube inserted through the mouth and down to the airway) with mechanical ventilation (a machine to help a person breathe).
In most of these cases, hospitalization only lasts a few days.
Older Adults are at High Risk for Severe RSV Infection
RSV infections can be dangerous for certain adults such as:
Older adults, especially those 65 years and older


Adults with chronic heart or lung disease


Adults with weakened immune systems


When an older adult gets RSV infection, they typically have mild cold-like symptoms including runny nose, sore throat, cough, and headache. But RSV can sometimes lead to serious conditions such as:
Pneumonia (infection of the lungs)


More severe symptoms for people with asthma


More severe symptoms for people with chronic obstructive pulmonary disease (COPD) (a chronic disease of the lungs that makes it hard to breathe)


Congestive heart failure (when the heart can't pump blood and oxygen to the body's tissues)
RSV Vaccine Could be Available as Early as This Fall
CNN Medical analyst Dr. Leana Wen, an emergency physician and professor of health policy and management at the George Washington University Milken Institute School of Public Health, said that the RSV vaccine could be available to the public as early as this fall.
"Now that the FDA has approved the vaccine, the CDC will meet to discuss it. The CDC's external advisers are set to meet in June, and the CDC could issue its recommendation to the CDC director shortly after. The director then makes the decision," said Dr. Wen. "If all that happens, Arexvy could be available this fall. I think it would be available in the same places as the flu and Covid-19 vaccines — in pharmacies and certain doctors' offices. We will need to see which groups the CDC recommends receiving this vaccine — whether it's everyone 60 and older or only those with certain medical conditions."
The safety and effectiveness of Arexvy are based on the FDA's analysis of data from an ongoing, randomized, placebo-controlled clinical study conducted in the U.S. and internationally in individuals 60 years of age and older.
Study: Vaccines Reduced Risk of Severe RSV by 94.1 Percent
The main clinical study of Arexvy was designed to assess the safety and effectiveness of a single dose administered to individuals 60 years of age and older. Participants will remain in the study through three RSV seasons to assess the duration of effectiveness and the safety and effectiveness of repeat vaccination. Data for a single dose of Arexvy from the first RSV season of the study was available for the FDA's analysis.
In this study, approximately 12,500 participants have received Arexvy and 12,500 participants have received a placebo. Among the participants who have received Arexvy and the participants who have received a placebo, the vaccine significantly reduced the risk of developing:
RSV-associated LRTD by 82.6 percent


Severe RSV-associated LRTD by 94.1 percent
Among a subset of these clinical trial participants, the most commonly reported side effects by individuals who received Arexvy were:
Injection site pain


Fatigue


Muscle pain


Headache


Joint stiffness/pain
Among all clinical trial participants, atrial fibrillation within 30 days of vaccination was reported in 10 participants who received Arexvy and 4 participants who received a placebo.
In two other studies, approximately 2,500 participants 60 years of age and older received Arexvy.
In one of these studies, in which some participants received Arexvy concomitantly with an FDA-approved influenza vaccine, two participants developed acute disseminated encephalomyelitis (ADEM), a rare type of inflammation that affects the brain and spinal cord, seven and 22 days, respectively, after receiving Arexvy and the influenza vaccine.
One of the participants who developed ADEM died.
In the other study, one participant developed Guillain-Barré syndrome (a rare disorder in which the body's immune system damages nerve cells, causing muscle weakness and sometimes paralysis) nine days after receiving Arexvy.
The FDA is requiring GlaxoSmithKline Biologicals to conduct a post-marketing study to assess the signals of serious risks for Guillain-Barré syndrome and ADEM.
In addition, although not an FDA requirement, the company has committed to assessing atrial fibrillation in the post-marketing study.
Subscribe to email updates
Recent posts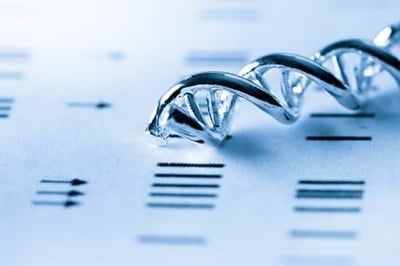 Related Articles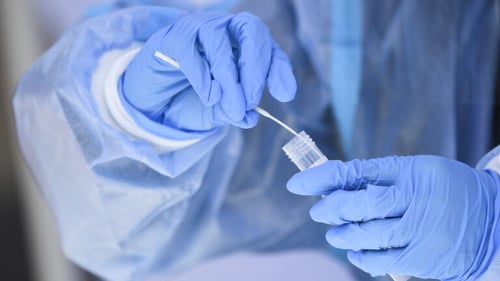 Traditional culture tests have been around since the birth of microbiology in the 19th century, but innovations in molecular methods such as...
Read More
Topics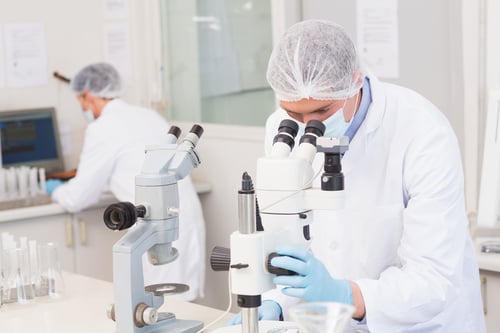 Clinical testing labs, previously an unsung component of the healthcare system, have become increasingly recognized for their significant ro...
Read More
Topics