4 min read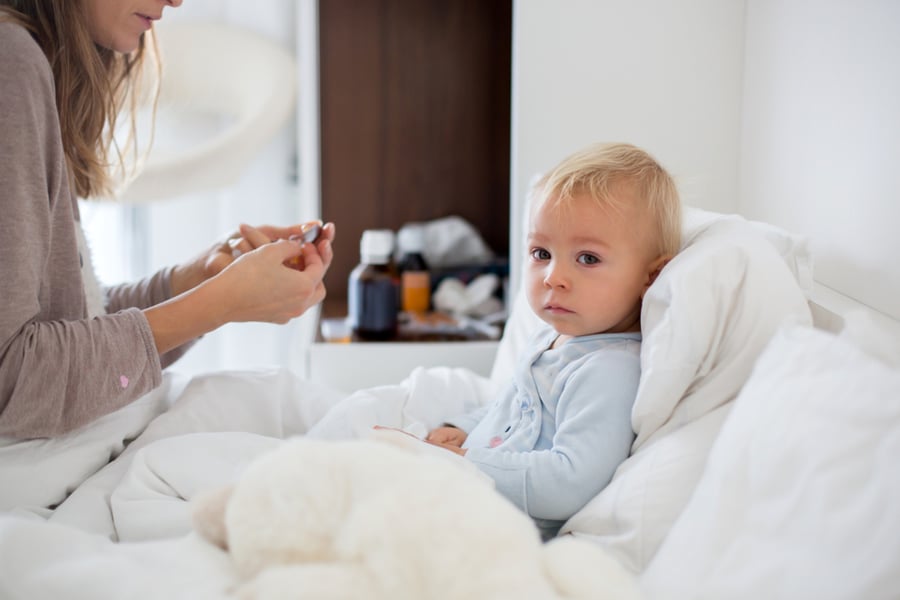 Reliable PCR Testing Demand Rises as Common but Dangerous RSV Surges
RSV, the common but surprisingly dangerous respiratory virus, is surging across the country, threatening vulnerable populations that include both the very young and the very old.
The Center for Disease Control and Prevention (CDC) reported nearly 8,000 confirmed positive cases (7,119 via PCR detections and 560 via antigen detections) for the week ending Oct. 29 – down from 10,000+ positives the week prior, but still almost double from this same time a year ago, and 1,000 times higher than two years ago amidst COVID-19 social distancing and masking.
In a briefing held on Nov. 4, the CDC reported that RSV cases are rising in 8 out of the 10 regions in the U.S. putting a strain on healthcare systems.
"Children's hospitals across the country are dealing with a surge in cases of respiratory syncytial virus (RSV), stressing health care services and millions of parents with ailing children," reported The Hill. "RSV is a common and generally mild illness, but millions of children are being exposed later in life because of the coronavirus pandemic. Babies walled off during the pandemic didn't get RSV, and now children born just before or during the pandemic are getting it in droves."
Clinical Testing Needed to Identify and Treat RSV
RSV symptoms can mirror other viral and bacterial illnesses so clinical testing is key to identifying and treating the virus.
According to an article in The Journal of Infectious Diseases, polymerase chain reaction (PCR) testing has become the preferred method of testing in recent years over traditional antigen-based tests.
"PCR-based reports are increasingly relevant for RSV surveillance and determining the seasonality of RSV. These PCR-specific methods provide a more comprehensive understanding of RSV trends, particularly in settings where testing and reporting are most active," concluded the article which showed PCR tests had an annual detection rate of 96 to 98 percent of cases vs. just 82 to 94 percent for antigen testing.
The CDC says that "healthcare providers should use highly sensitive rRT-PCR assays when testing older children and adults for RSV. The sensitivity of these assays often exceeds the sensitivity of virus isolation and antigen detection methods. Antigen tests are not sensitive for older children and adults because they may have lower viral loads in their respiratory specimens."
What is Respiratory Syncytial Virus (RSV)?
Respiratory syncytial virus (RSV) was discovered in 1956, according to the CDC, and has since been recognized as one of the most common causes of childhood illness.
The CDC says that RSV causes annual outbreaks of respiratory illnesses in all age groups with circulation usually starting in the fall and peaking in the winter.
RSV infection can cause a variety of respiratory illnesses in infants and young children with the most common being a cold-like illness but lower respiratory infections like bronchiolitis and pneumonia can occur.
"One to two percent of children younger than 6 months of age with RSV infection may need to be hospitalized. Severe disease most commonly occurs in very young infants," says the CDC.
Almost 60,000 U.S. Children are Hospitalized Yearly with RSV
An estimated 58,000 U.S. children are hospitalized with RSV each year, and the virus kills about 100 to 500 U.S. children under five each year.
"There are regions in which the pediatric health care system is overwhelmed and there are no ICU beds for children throughout the entire region. And that's happening right now in the Midwest where people are reaching across two or three states to find an ICU bed," Andrew Pavia, chief of the Division of Pediatric Infectious Diseases at the University of Utah, told The Hill.
Dr. Jose Romero, director of the CDC National Center for Immunization and Respiratory Diseases, said in the Nov. 4 briefing that most children will experience a mild case of RSV before they are two years of age.
"Most older children, adults, and adolescents recover within one to two weeks of infection," said Dr. Romero. "However, RSV can be serious, especially for infants and older adults. It is the most common cause of bronchiolitis and inflammation of the small airways of the lungs, and pneumonia in children less than one year of age in the United States."
People with RSV usually show symptoms within four to six days of becoming infected.
Dr. Romero said that parents and caregivers should be on the lookout in terms of emergency warning signs with it hard to tell the difference between influenza, COVID-19, and other respiratory viruses just by looking at symptoms alone.
If your child is experiencing any of the following warning signs, you should seek medical attention right away:
Fast breathing or trouble breathing


Blues lips or face


Chest pain


Muscle pain (can be shown in the child by him or her refusing to walk or crying excessively if you pick them up)


Dehydration is shown by no urine over eight hours, a dry mouth, or crying without tears


A child that is not alert or interactive when awake
Dr. Melanie Kitagawa of Texas Children's Hospital in Houston where more than 40 children have RSV told PBS that babies with RSV can struggle to breathe and that interferes with eating.
"And that's really when we start to worry. They're breathing fast, breathing deep. We see them using the muscles in their chest to help them breathe. These are kids who are having difficulty taking a bottle because their breathing is being impacted and they can't coordinate both at once."
Some 14,000 Older Americans Die Annually from RSV
While the focus is naturally on the heart-breaking scenes of the youngest patients hospitalized and fighting RSV, adults ages 65 and older are also at severe risk of RSV.
"Every year an estimated 177,000 older adults are hospitalized with RSV, and about 14,000 die from it," said Scientific America. "For comparison, influenza kills anywhere from 21,000 to more than 44,000 adults older than 65 each year."
The CDC says that adults who get infected with RSV usually have mild or no symptoms.
Symptoms are usually consistent with an upper respiratory tract infection which can include rhinorrhea, pharyngitis, cough, headache, fatigue, and fever. The disease usually lasts less than five days.
Some adults, however, may have more severe symptoms consistent with a lower respiratory tract infection, such as pneumonia. Those at high risk for severe illness from RSV include:
Older adults, especially those 65 years and older


Adults with chronic lung or heart disease


Adults with weakened immune systems
RSV can sometimes also lead to the exacerbation of serious conditions such as:
Asthma


Chronic obstructive pulmonary disease (COPD)


Congestive heart failure
"Clinical symptoms of RSV are nonspecific and can overlap with other viral respiratory infections, as well as some bacterial infections. Several types of laboratory tests are available for confirming RSV infection. These tests may be performed on upper and lower respiratory specimens," says the CDC.
If your lab needs an accurate, reliable assay using PCR technology, reach out to Wise Diagnostic Systems which can help make sure you are equipped to meet your community's testing needs for RSV and other infectious diseases.
Subscribe to email updates
Recent posts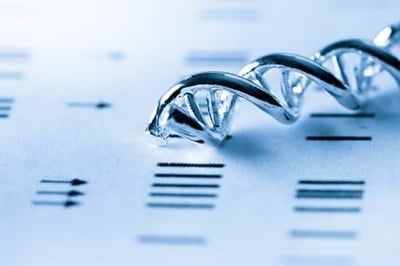 Related Articles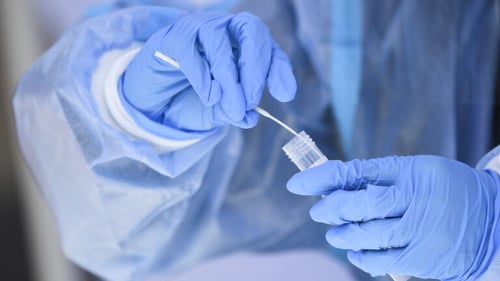 Traditional culture tests have been around since the birth of microbiology in the 19th century, but innovations in molecular methods such as...
Read More
Topics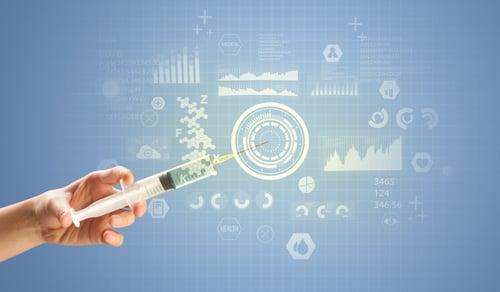 The U.S. Food and Drug Administration approved earlier this month the first vaccine for respiratory syncytial virus (RSV), a highly contagio...
Read More
Topics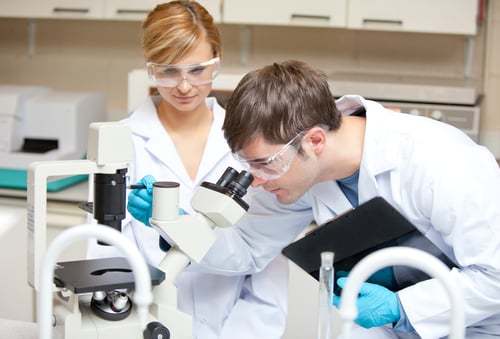 The COVID-19 pandemic has shone the light across a wide spectrum of medical advances such as the benefits of PCR molecular testing for infec...
Read More
Topics