5 min read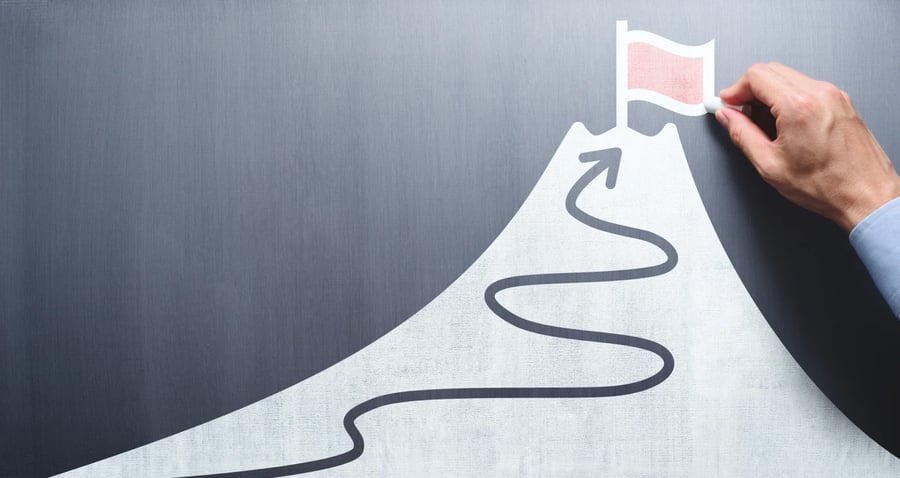 How Has COVID-19 Testing Evolved?
It has been nearly two and half years since the World Health Organization declared the COVID-19 outbreak a pandemic on March 11, 2020.
Since then, what we know about COVID-19, how we test for it, how we treat it, and how we try to prevent it from spreading has constantly been evolving.
While eradicating the disease is the ultimate outcome, in the near term there is hope that the pandemic will shift to an endemic.
Hope That the Pandemic Shifts to an Endemic
Dr. Parodi, an infectious diseases physician and associate executive director at The Permanente Medical Group, said in an American Medical Association (AMA) article that the shift from pandemic to endemic would mean "the disease is still around but that it's at a level that is not causing significant disruption in our daily lives."
"Endemic diseases can be at high levels. They can be at lower levels. So, where I think we're at a crossroads is that we have an opportunity to actually get that to a lower level, manageable level, where we're not getting impacted in our hospitals, not having to close down schools, close down businesses," Parodi added. "That really is through a combination of a concerted effort around testing, vaccination, isolation, quarantining, that looks a lot more normalized than what we've had to do over the last two years."
How We Got Here: COVID-19 Testing Timeline
The evolution of the COVID-19 pandemic has been chronicled on timelines by the Centers for Disease Control and Prevention (CDC) Museum, and the American Journal of Managed Care, providing a window into how COVID testing has evolved from early, untrustworthy results to today's emerging technology of testing which offers Americans multiple unobtrusive ways to test for COVID:
January 21, 2020: A Washington state resident becomes the first person in the United States with a confirmed case of the 2019 novel coronavirus, having returned from Wuhan on January 15, thanks to overnight polymerase chain reaction (PCR) testing.
February 3, 2020: CDC submits an Emergency Use Authorization (EUA) PACK to the U.S. Food and Drug Administration (FDA) to expedite approval for the CDC developed SARS-CoV-2 diagnostic test.
February 4, 2020: The FDA approves the EUA PACK for the CDC developed SARS-CoV-2 diagnostic test. CDC distributes 200 test kits through its Influenza Reagent Resource program to laboratories across the U.S.
February 8, 2020: One of the first CDC test kits arrives at a public health laboratory in east Manhattan, New York City, New York. The laboratory reports that the test produces "untrustworthy results."
February 29, 2020: The FDA announces a "new policy…for certain laboratories that develop and begin to use validated COVID-19 diagnostics before the FDA has completed review of their EUA requests," allowing laboratories to create tests to address testing shortages in the U.S.
May 5, 2020: The FDA announces increased oversight of antibody tests, requiring them to meet standards of other molecular tests.
May 9, 2020: The FDA broadens authorization of a saliva-based test to detect COVID-19 infection; the EUA is granted to Rutgers Clinical Genomics Laboratory. The test makes it possible for those who cannot get to a collection center to get tested, including those who are home because they are ill, quarantined, or at high risk of infection due to their age or comorbidities.
July 29, 2020: FDA grants Truvian Sciences an EUA for its Easy Check COVID-19 IgM/IgG antibody test after it was shown to exceed EUA requirements, including a sensitivity rate of 98.44 percent and a specificity of 98.9 percent.
August 15, 2020: The FDA issues an EUA for SalivaDirect, a test developed by researchers at the Yale School of Public Health that is less invasive compared with the current standard nasal swabs. With shorter wait times not affecting test sensitivity, labs can reportedly run 90 test samples, which are collected in sterile containers, in under 3 hours. The test is also inexpensive and produces results similar to nasal swabbing.
August 26, 2020: A portable rapid COVID-19 test that can deliver results in under 15 minutes was cleared by the FDA under an EUA. The test is aimed at places like workplaces and schools.
September 29, 2020: HHS announces a plan to send 100 million rapid COVID-19 tests, developed by Abbott, to states by the end of the year. The rapid tests are cheaper and faster than laboratory tests and can return results in about 15 minutes. The plan was designed to assist K-12 schools in reopening.
Latest: Predicting COVID Immune Response and New At-Home Testing Recommendations
Advances in testing continued in 2021 as at-home testing continued to improve and became more widely available.
The FDA on Aug. 11, 2022, issued new recommendations for at-home tests – with asymptomatic people who are using coronavirus antigen tests taking at least three tests, each spaced 48 hours apart, to reduce the odds of missing an infection, according to The New York Times.
There are other new advances in 2022 as MIT researchers have developed an easy-to-use test that may be able to predict an individual's immune response to SARS-CoV-2.
The test, which uses the same type of "lateral flow" technology as most rapid antigen tests for Covid-19, measures the level of neutralizing antibodies that target the SARS-CoV-2 virus in a blood sample.
According to the MIT News Service, "Easy access to this kind of test could help people determine what kind of precautions they should take against Covid infection, such as getting an additional booster shot, the researchers say."
Researchers have filed for a patent on the technology and are now hoping to partner with a diagnostic company that could manufacture the devices and seek FDA approval.
Molecular, Antigen and Antibody Types of COVID-19 Tests
From PCR tests, the gold standard of COVID testing, to antigen (rapid) tests there are multiple types of COVID-19 tests that already have FDA approval:
Polymerase Chain Reaction (PCR) Tests: The PCR test -- a molecular test that analyzes your upper respiratory specimen, looking for genetic material (ribonucleic acid or RNA) of SAR-CoV-2 (the virus that causes COVID-19) -- is considered the most reliable COVID-19 test available.

"The PCR test has been the gold standard test for diagnosing COVID-19 since authorized for use in February 2020. It's accurate and reliable,"

says the Cleveland Clinic, ranked as one of the top hospitals in the United States

.

The PCR tests is typically performed with a nasopharyngeal swab (a saliva sample can also be used) that is sent to the lab with results returned usually between 24 and 48 hours.
Isothermal Nucleic Acid Amplification Tests (NAATs): The NAAT is a type of viral diagnostic test for SARS-CoC-2. Like standard PCR tests, NAATs detect genetic material (nucleic acids) by amplifying the virus's genetic material. There are many methods to amplify nucleic acids and detect the virus including reverse transcription polymerase chain reaction (RT-PCR).

These tests can detect a small amount of the viral genetic material which can stay in your body for up to 90 days after you test positive. Because of this, NAAT testing should be used if you have had COVID within the past 90 days.



NAATs have been authorized for use in different settings

such as labs or in point-of-care settings. Some NAATs can even be done at-home and there are rapid NAATs.
Serological Tests: These blood work tests measure the level of COVID-19 antibodies present. Your blood sample can identify if you have been previously infected or if you may be actively fighting the virus currently.
Antigen (Rapid) Tests: Instead of waiting days for a result, an antigen test can return results as soon as 15 minutes. Less reliable than PCR testing, these tests can be done at home, school, or work.



The CDC says

that rapid antigen rapid tests are "less reliable than NAATs, especially for people who do not have symptoms. A single, negative antigen test result does not rule out infection. To best detect infection, a negative antigen test should be repeated at least 48 hours apart (known as serial testing)."
COVID-19 Testing Cheat Sheet
The Wisconsin Department of Health Services has a helpful cheat sheet to tell the difference between COVID-19 tests. The tests are broken into three categories:
Viral Tests (Molecular Tests): Often called diagnostic test, RT-PCR or PCR test, nucleic acid amplification test (NAAT), viral test, LAMP test. Sample taken by swabbing of nose or throat; or collecting saliva. Results usually take 1 to 3 days.
Viral Tests (Antigen Test): Often called rapid diagnostic test, paper test, lateral flow test. Sample taken by swabbing the nose. Results usually take less than an hour.
Antibody Test: Often called serological test, blood test, serology test. Sample taken by drawing blood. Results range from an hour to up to 3 days.


Subscribe to email updates
Recent posts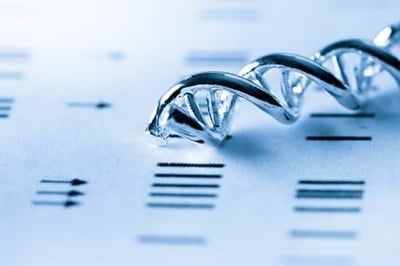 Related Articles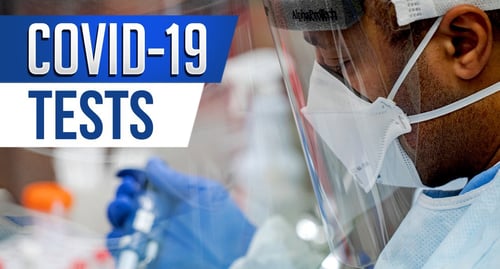 As the coronavirus pandemic stretches towards the 2-year mark, odds are that you or a loved one has had to take a COVID-19 test. After all, ...
Read More
Topics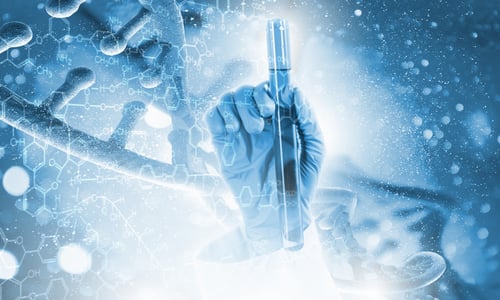 The nature of medicine is that in times of crisis, innovation flourishes, which is certainly the case with molecular diagnostics since the c...
Read More
Topics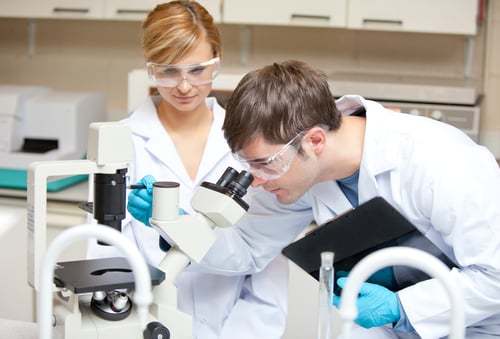 The COVID-19 pandemic has shone the light across a wide spectrum of medical advances such as the benefits of PCR molecular testing for infec...
Read More
Topics