3 min read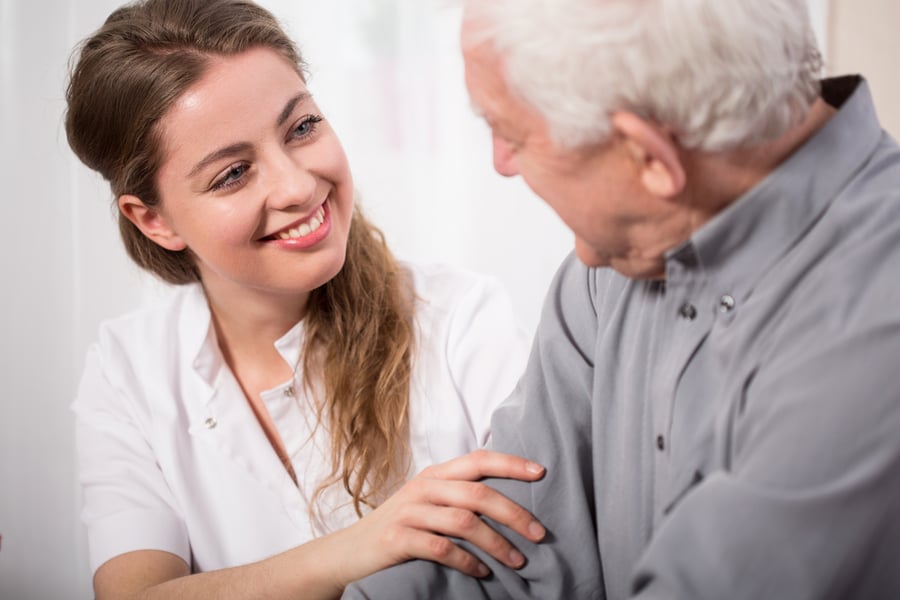 Long-Term Care Trends Driving the Industry Over the Next Decade
Long-term care trends in the United States are being driven by an aging population that is more than doubling in a 40-year span and a shrinking pool of staffing tasked with caring for seniors, many with chronic diseases and conditions.
According to a Nova One Advisor report released June 20, 2022, the U.S. long-term care market, valued at $467.9 billion in 2021, will reach $779.89 billion by 2030.
Perhaps the biggest challenge for the long-term care (LTC) industry is meeting the demands of an aging U.S. population, with Americans aged 65 or older projected to more than double between 2000 and 2040 to 80 million, including a quadrupling of adults aged 85 or older, a group that most often needs LTC services.
Meanwhile, the worker pool to care for these older Americans will continue to shrink with just 2.1 workers per Social Security beneficiary in 2040, down from 3.7 in 1970.
And more than half of those older Americans will have chronic diseases that need care and treatment.
"High prevalence of target diseases, especially Alzheimer's, heart diseases, Parkinson's disease, and other dementias, in the U.S. is expected to drive the [LTC] market growth," said the Nova One Advisor report.
Here is a closer look at long-term care trends driving the industry in 2022 and over the next decade:
The U.S. Population is Aging
The Urban Institute says that by 2040, about one in five Americans will be age 65 or older, up from one in eight in 2000.
The Baby Boomer generation reaching retirement age combined with lower fertility rates and increased life expectancy is fueling a rising increase in the percentage of older Americans compared to the general population.
Life expectancy at birth, according to the Social Security Administration, increased from 51 years for men and 58 years for women in 1900 to 74 years for men and 80 years for women by 1960.
The 2020 Profile of Older Americans, published in May 2021, shows that the number of older Americans has increased by 14.4 million (or 36 percent) since 2009, compared to an increase of 3 percent for the under-65 population.
Shrinking Staff to Meet LTC Demands
While the American population ages, there is a shrinking pool of experienced staff to meet LTC demands.
The LTC industry was already facing staffing issues prior to the COVID-19 pandemic and has suffered historic workforce shortage over the past two years with NPR reporting "The Pandemic Pummeled Long-Term Care – It May Not Recover Quickly, Experts Warn."
"Now, the industry is suffering through a historic staffing shortage, further exacerbated by omicron," said NPR in the February 2022 report. "Workers have quit in record numbers since the pandemic started. And during the worst of omicron many frontline staff had to stay home because of breakthrough infections."
LTC insiders told NPR that were concerned that the situation could have a lasting impact on an industry which has "struggled with a high rate of turnover and staffing shortages for a long time."
The Journal of the Catholic Health Association (CHA) of the United States reported on the impact of COVID-19 on LTC workforce including:
The sector lost 342,000 jobs from February 2020 to December 2020, a 5 percent decline
Jobs in nursing homes declined by 9 percent, followed by declines in residential care (7 percent) and home care settings (3 percent)
Direct care professionals leaving the field were more likely to be healthy and younger than workers remaining
Attracting and Retaining LTC Staffing
The psychological effects of burnout during the pandemic have shown that LTC providers need to make caring for their caregivers a priority.
The OnShift human capital management platform cites the Robert Wood Johnson Foundation estimate that it costs between $22,000 to $64,000 to replace a single registered nurse at t long-term care facility.
Tips for attracting and retaining LTC staffing include:
Offering flexible scheduling
Providing childcare for staff
Integrate staff between care levels
Establish orientation programs
Start new staff workloads slow and build up
Establish mentorships
Offer staff continuing education opportunities
6 in 10 Americans Live with a Chronic Disease
The CDC estimates that 6 in 10 Americans live with at least one chronic disease like heart disease and stroke, cancer, or diabetes.
"These and other chronic diseases are the leading causes of death and disability in America, and they are also a leading driver of healthcare costs," said the CDC.
Chronic and mental health conditions, according to the CDC, account for 90 percent of the nation's $4.1 trillion in annual health care expenditures.
LTC industry experts say these chronic diseases lead to repeated hospitalization and put more patients in need of LTC, especially during post-surgery care.
The Annals of Long-Term Care published a 2016 article that showed residents of skilled-nursing facilities "typically have multiple chronic conditions and take an average of 8 to 10 medications per day; these patients require health care providers who possess the expertise and skills to appropriately care for them and work in a team to produce better health-related outcomes."
LTC Embraces New Technology
Technology is rapidly changing how the world operates and LTC is no exception:
LTC facilities are utilizing web-based tools to help with their recruiting efforts to attract staffing.
Since the start of the pandemic, there has been an increase in telehealth solutions used by LTC staff.
The industry has embraced software to manage and deliver long-term care.

New digital platforms

are allowing LTC providers to receive lab results in real-time.

PGx testing (pharmacogenomics

), a single genetic test to determine how LTC patients respond to medications, is helping improve care results and how LTC facilities are ranked and rated.
"The pharmacogenomics services industry is witnessing an upsurge due to the increasing prevalence of infectious diseases and various types of cancer, increase in adoption of personalized medicine shifting the paradigm from reaction to prevention, increasing rate of adverse drug reaction, and surge in usage of pharmacogenomics for drug discovery and development," said a report released January 2022.
Subscribe to email updates
Recent posts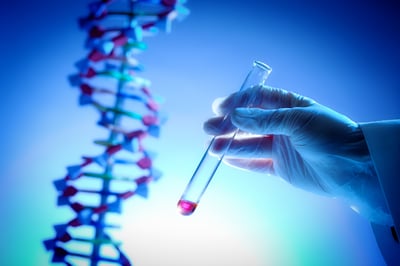 Related Articles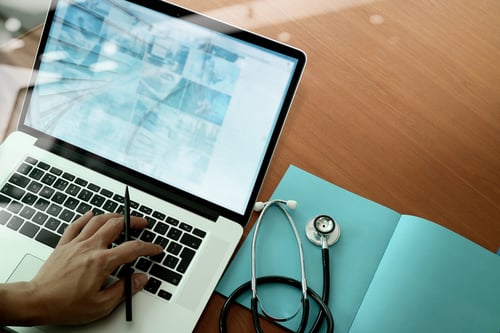 Digital transformation in long term care (LTC) has moved from a buzz word to an industry imperative as the COVID-19 pandemic has accelerated...
Read More
Topics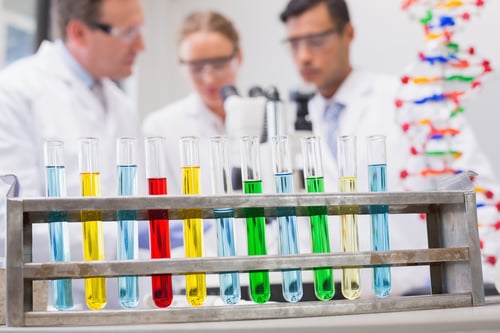 A recent case study of the Teachers Retirement System of Kentucky (TRSKY) found that pharmacogenomics not only reduced health care costs but...
Read More
Topics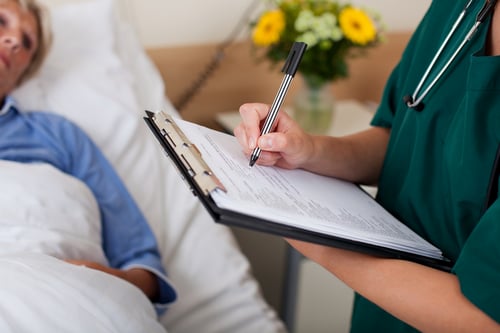 Adverse drug reactions (ADRs) are a frequent, and sometimes deadly, consequence of a modern healthcare system tasked with treating aging pat...
Read More
Topics