4 min read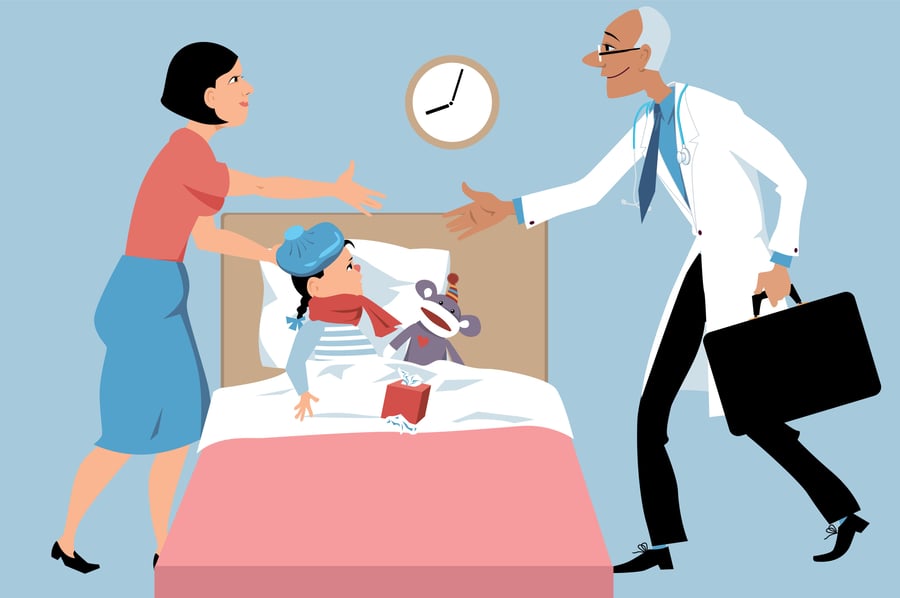 The Rise of Concierge Medicine in America
Concierge medicine is on the rise in the United States with more Americans, especially those with deep pockets, willing to pay extra for direct access to their primary doctor.
The concierge medicine model, which started in the 1990s according to the Harvard Medical School, and the newer direct primary care (DPC) model, are gaining popularity and are expected to more than double from $6.1 billion in 2022 to $13.3 billion by 2030.
Access or membership fees for concierge medicine and DPC practices range anywhere from $200 up to $30,000 per month, depending on the services that are offered.
"The patient membership care model is gradually becoming popular in the U.S. Easy access to healthcare services is appealing to the patients and hence they are readily adopting retainer medicine," said Grand View Research.
Patients, Doctors Searching for New Model of Care
Part of the attraction of concierge medicine includes perks such as same-day appointments, no wait times, and more face time with physicians vs. the traditional healthcare model where the 2017 Survey of Physician Appointment Wait Times conducted by Merritt Hawkins, found new patients had to wait an average of 24 days to schedule an appointment in the 15 largest U.S. cities, a 30 percent increase from just three years earlier.
NPR reported on the eve of the pandemic that a poll in conjunction with the Robert Wood Foundation and the Harvard T.H. Chan School of Public Health found that more than 1 in 5 wealthy people (those making more than $500,000 per year) already pay an extra fee for direct access to their doctor.
The stress of the pandemic has only increased the allure of DPC or concierge practices with Concierge Medicine Today estimating there are now 12,000 concierge physicians around the country and Direct Primary Care Nation map shows nearly 2,000 DPC practices spread across 48 states and Washington, D.C.
"The concierge concept is appealing for both primary care physicians and their patients," Sequita Richardson, M.D., a family medicine physician at Encompass Medical Group in Kansas City, Missouri told Forbes Health. "Doctors get frustrated with government restraints and insurance. There are administrative burdens, so people are burnt out and unhappy. Primary care on demand sounds attractive because you can get back to doing what you love to do."
The Difference Between Concierge Medicine and DPC
Concierge medicine and DPC are often used interchangeably to describe fee or membership-based medical services.
Forbes Health says you may also see this healthcare model called:
Concierge care


Boutique medicine


Retainer-based medicine


Platinum practice
Some of the benefits of concierge medicine or DPC practices may include:
Unlimited office and telehealth visits that are not rushed


Long, thorough annual physical exams


Direct care from a doctor with no or very minimum copays and other charges


Round-the-clock access to your doctor's direct phone line (often their cell phone!) for medical questions


Simple diagnostic and blood tests in-office


Same-day appointments


No wait time prior to appointments


In some cases, even house calls are included
In general, Jewel Mullen, associate dean for health equity and an associative professor in the department of population health at Dell Medical School at the University of Texas at Austin told Scientific America, DPC practices do not bill insurance or participate in government reimbursement programs with fees covering the cost of visits, lab work and other services.
"Concierge practices, by contrast, typically cater to higher-income populations, charging pricier membership fees that cover an in-depth physical exam and screenings. These practices often do accept insurance and take part in government programs," says Scientific America.
Erin Sullivan, research and curriculum director at the Center for Primary Care at Harvard Medical School told NPR: "Concierge medicine appeared in primary care in the 1990s with the purpose of providing luxury medical care … [the DPC] model emerged in the mid-2000s to focus on restoring the doctor-patient relationship and providing access to more personalized care at a lower price point than concierge medicine."
What concierge medicine and DPC have in common is that patients, with the financial resources, are willing to pay extra for service beyond the traditional healthcare setting.
Forbes Health says the main advantages and disadvantages of concierge medicine are:
Pros:
Guaranteed access to medical care, 24 hours a day, 7 days a week


Same day (or next day) in-office appointments for standard care such as wound treatment, blood work, physicals and preventative screening


No (or very minimum) copays for office visits


Some medications dispensed directly from the office at a discount
Cons:
You still need regular health insurance for specialty referrals and hospitalizations

Membership and monthly fees vary by practice


Fees increase with your age


Monthly fees combined with regular insurance premiums can be expensive
Concierge Medicine: Fewer Patients, More Facetime
Patients utilizing concierge medicine can expect more facetime with their physicians – and we are not just talking Zoom calls!
Grand View Research says that physicians in the concierge model spend an average of 45 to 90 minutes with each patient, according to Concierge Medicine Today.
NPR says that traditional healthcare providers typically see between 1,200 and 1,900 patients in their practices but physicians in the concierge or DPC models may less than half those numbers, which allows for longer, more personalized visits.
"In a busy insurance-based primary care practice, you don't have enough time with patients," Troy Burns, M.D., founder and medical director of ProPartners Healthcare, a direct primary care practice in Overland Park, Kansas, told Forbes Health. "Doctors are paid for how many people turn the turnstile."
Patients able to pay the extra fees, find they enjoy the added benefits that come with concierge medicine.
"I have the resources to spend a little extra money on my health care for my primary care physician relationship," Kansas City hospital executive David Westbrook told NPR. "Because I have that access — and am very proactive in managing my personal health — I think I'm going to be healthier."
Doctors Embracing Concierge Medicine During Pandemic
Grand View Research found that many doctors around the country, looking toward early retirement or leaving the profession due to burnout, were embracing concierge medicine during the pandemic.
"During the COVID-19 pandemic, population demand for healthcare services increased drastically. People were required to wait for long hours in queue for COVID-19 testing or other consultations. As doctor appointments and elective procedures were getting canceled, patients were looking for easy access to trusted care. This boosted the demand for retainer medicine," said Grand View Research.
While some traditional healthcare practices struggled during the pandemic during shutdowns and reduced patient visits; Kona Medical Consulting found that concierge doctors increased their new patient rosters by 21 percent.
Another survey, by OvationLab, found that membership-based practices in 2020 had a closure rate hovering around zero, while 24 percent of physicians practicing concierge medicine reported higher revenues than the previous pre-pandemic year.
Concierge medicine is even moving into internal medicine from primary care.
"Owing to the advantages of concierge medicine, many internal medicine specialists are establishing a hybrid model. An increasing number of visits for digestive diseases and the rising prevalence of diabetes and hypertension are expected to drive the growth of the segment. The rising prevalence of cardiovascular diseases and high waiting time for cardiology appointments are propelling the growth of the segment," reported Grand View Research.
Subscribe to email updates
Recent posts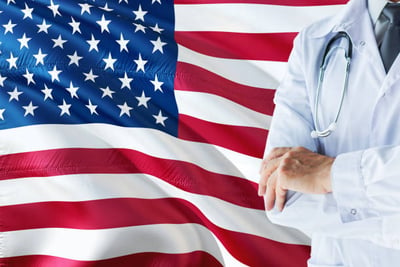 Related Articles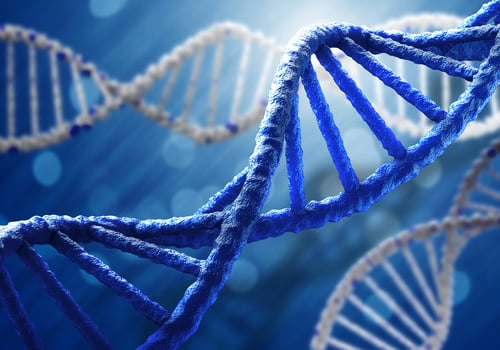 Pharmacogenetics and pharmacogenomics can play an important role in improving the evolving field of translational medicine.
Read More
Topics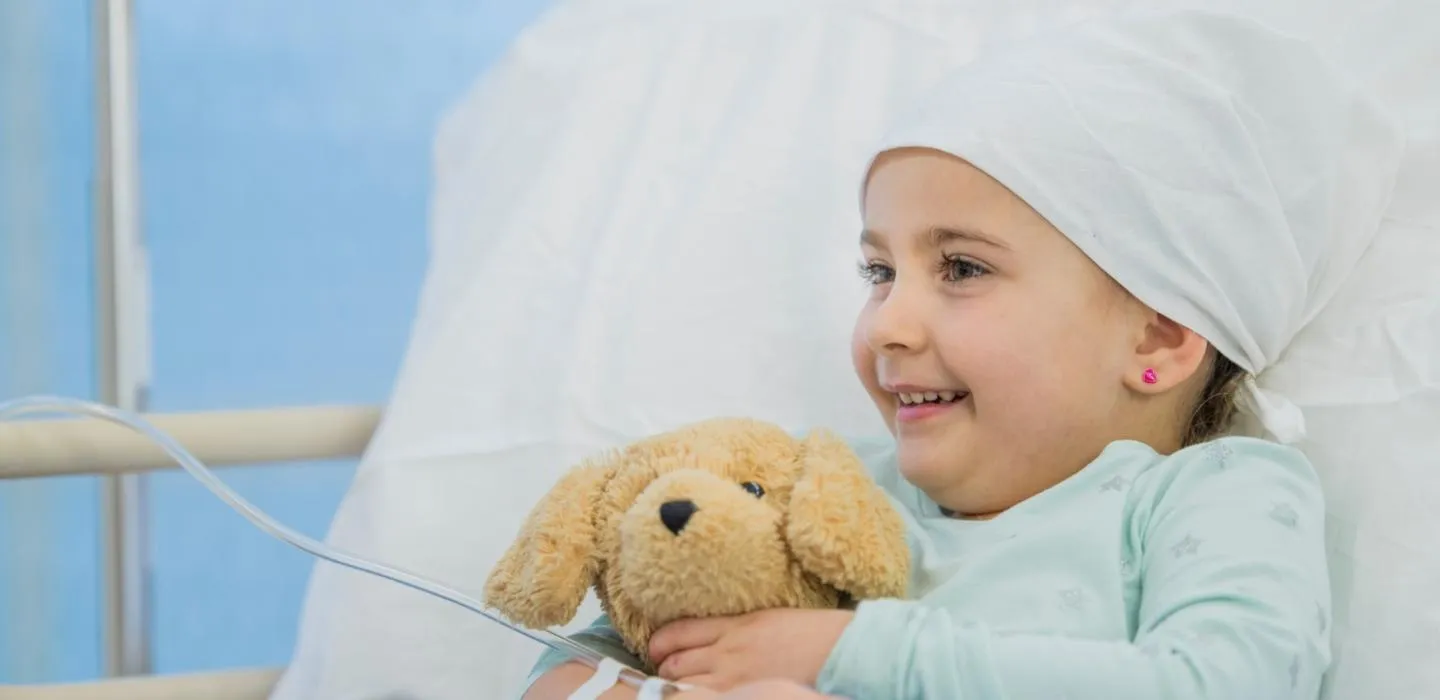 Pharmacogenomics testing (PGx) promises to open a new chapter in medicine by matching drugs to DNA with the stakes especially high when it c...
Read More
Topics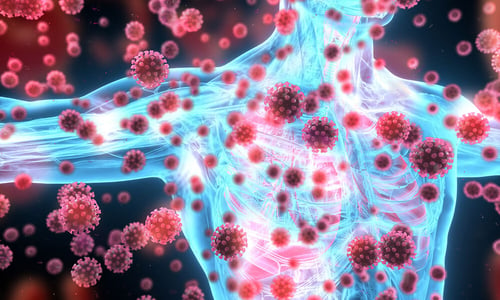 Recent advances in genetic testing, specifically genome-wide association studies (GWAS), are helping medical researchers to develop better s...
Read More
Topics